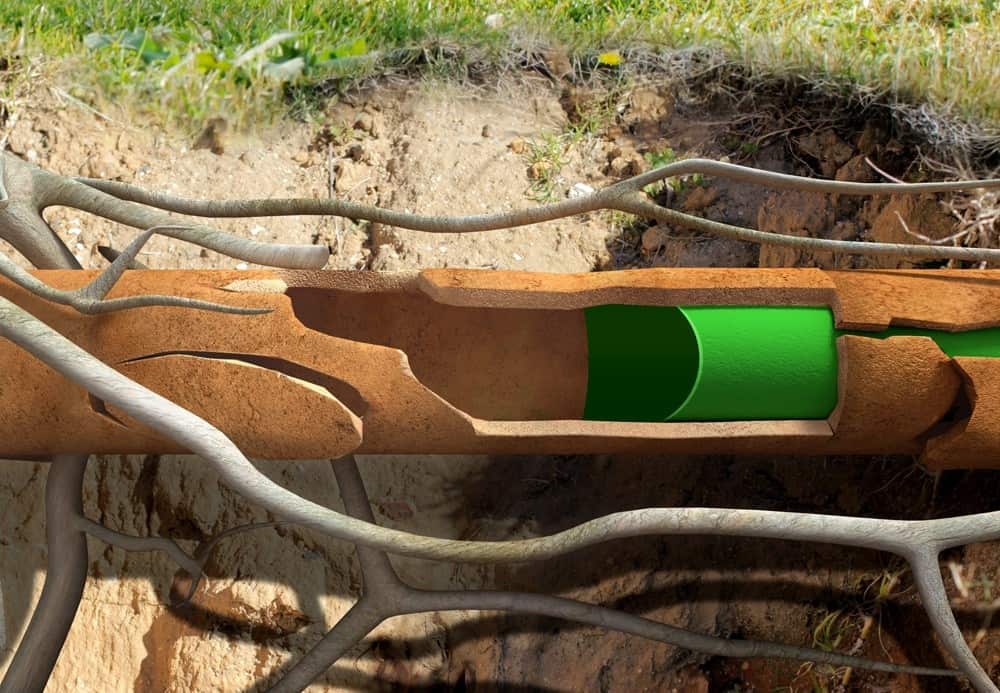 If you know us at Emu Plumbing, you know how we're a fan of pipe relining. We love using high tech equipment like CCTV pipe inspection to identify the exact plumbing issue we're facing. And even more, we love offering a solution to broken pipes with one of the quickest and most durable ways possible – pipe relining!
We're often asked how much pipe relining costs, if it's worth it and why not just choose pipe replacement instead?
So we've put together this comprehensive guide for you to follow if you're dealing with damaged, hard to access pipes.
What's the Difference?
Pipe relining is the process of repairing a damaged area or length of pipe using the latest technology. We insert a pipe liner of woven fabric impregnated with silicate or epoxy resin into the damaged area of the pipe (after we have prepared the damaged host pipe) – creating a completely new and incredibly strong inner pipe which is then permanently bonded to the host pipe.
Pipe replacement, on the other hand, is the traditional method of digging up the area where the damage in the pipe occurs and replacing that section.
This sounds like a quick and easy method, but considering a lot of your commercial plumbing can be underneath driveways, buildings or landscaping, it can turn into a big job with a lot of variables (and costs)!
Other than, 'what is it?' – there are more factors that come into play when you're making your decision between pipe relining and pipe repair.
The Cost of Pipe Relining Vs Pipe Replacement
There are many factors that come into the cost of both relining and repairing. There's rarely going to be a simple price point for either of these services.
If your damaged pipes are underneath building foundations, it means you'll need to do a full excavation job to reach these pipes. Not only will the excavation be costly, but you'll have to repair everything that needs to be removed in the process including concreting, tiling and more.
When it comes to pipe relining the costs are also dependent on a lot of factors, including access, type and size of the pipe and the amount of damage.
Often the costs of pipe relining are considered higher than pipe repair. But when you think about everything that comes along with pipe repair – excavating, re-building, re-landscaping, not to mention how long all this takes. So you'll also need to take into account that down time and what that will cost your business during the excavation process.
The Time it takes for Pipe Relining Vs Pipe Replacement
Excavation works to repair a buried or obstructed pipe can take days or weeks. And if you need to rebuild and re-landscape too, it can take months for your site to look as good as it once did. You'll need to consider how this is going to affect your business and your team.
However, pipe patches or relining takes only a few days.
The CCTV pipe inspection to find the damage, water jetting the pipe to be squeaky clean in preparation for the relining and the actual relining itself can take only a few days! Major plumbing problems to business as usual in only a few days? Yes please!


The Durability of Pipe Relining Vs Pipe Replacement
While you may be thinking that a brand new pipe will be more durable than a relining option, that's not the case. A correctly installed patch or liner will actually make the host pipe stronger than it was when new.
At Emu Plumbing, we use Brawoliner pipe relining products with a 50 year guarantee! We also offer a 20 year guarantee on all our pipe relining workmanship. So you can be sure our work is going to last.
When You Should Choose Pipe Relining
There are a number of reasons why you should consider pipe relining for your next job:
If your pipes are positioned down an embankment, underneath buildings, driveways or landscaping

the cost of excavation (and replacing) these areas can be prohibitive, relining will likely be the answer.
Overall,

pipe relining comes with fewer expenses

. Less labour, less parts, less repair to surrounding areas and less equipment. 
Pipe relining is nearly always quicker!

It takes time to excavate (and potentially rebuild) – with pipe relining this isn't going to be a worry! 
Excavating a large area can be dangerous

. When large machinery becomes involved the risk of injuries on your site increases. And spare a thought for your team who need to continue working everyday with that noise in the background! 



Reduce your environmental impact with trenchless relining

. Large excavation and construction works come with an increased carbon footprint. Pipe relining is a simpler and less invasive process with less impact. 



Stress less with pipe relining

. Ongoing construction can be a nightmare to a business and its employees! I'm sure we can all agree that avoidable construction should be avoided at all cost! 
When You Should Choose Pipe Replacement
While we love pipe relining, we also know there are cases when traditional pipe replacement is the best way to go. These occasions include:
If your plumbing is experiencing significant sagging, then it could be best for a complete pipe replacement.

Pipes that are easily accessible or aren't buried deep

with clear and easy access may be quick and cheap using the simple dig and replace method.
Problems with pipe alignment

can be cause to replace your pipes. If your pipes are badly misaligned, it could be best for replacement.
If the

pipes are severely damaged

, it may not be possible to repair them using pipe relining if they are too damaged to enable the pipe to be cleared out without digging up.
When you work with Emu Plumbing, our team will always start work at the beginning. Before we even think about pipe replacement or relining, we'll inspect your pipes using CCTV cameras to find the location of the damage and how bad it is. That way we can give you all the costs and timeframes you need to make the right decision for you.