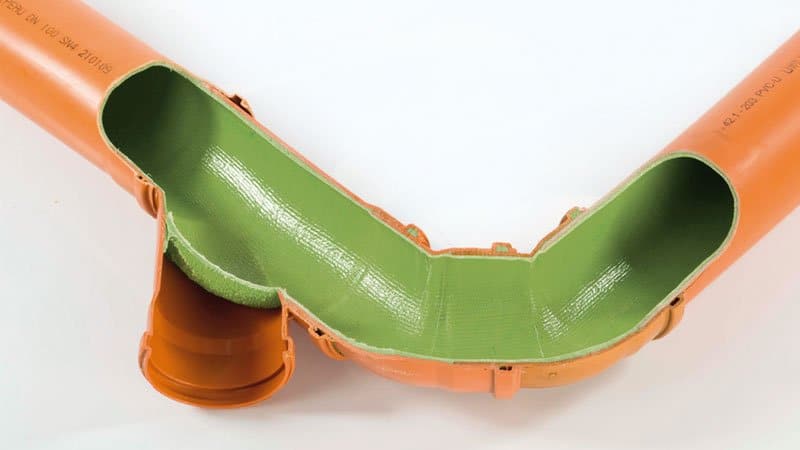 Everyone knows that major plumbing works always comes with a price tag – sometimes one that's large and can be quite invasive! The reality is, that the benefits will far outweigh having faulty plumbing! 
You do have an option of HOW you get something fixed which can drastically impact how much you pay and how much disruption to your business you can expect. 
What is Pipe Relining?
If you've got a broken or damaged pipe that's buried or obstructed in some way, common practice states you'll need to dig up the entire area to replace that part of pipe. 
Pipe relining brings plumbing out of the dark ages and into the 21st century using modern technology to simply reline the interior of the pipes. You may consider this to be a temporary solution until you can afford something more permanent. But that's not the case at all. 
Modern pipe relining technology supplied by our partner, BRAWOLINER provides some of the best liners on the market. We insert a liner into your pipe, fuse it with epoxy resin to essentially create a new pipe within the damaged area that's as strong as an entirely new pipe. 
How Pipe Relining Works
Sounds too good to be true, doesn't it? But it's not. This is the latest technology in plumbing that can be very quick and very clean – particularly compared to alternative methods of repairing damaged and obstructed pipes. 
It's as simple as 1, 2, 3!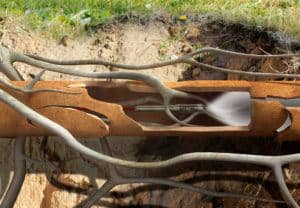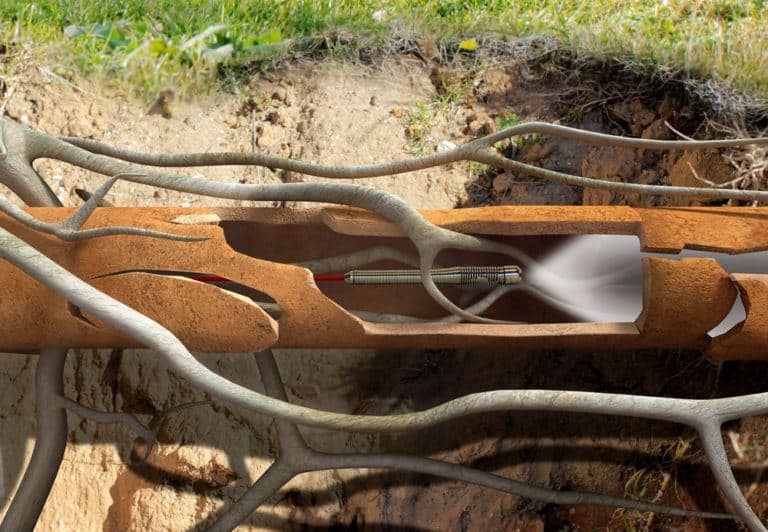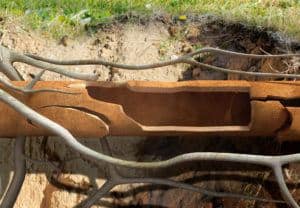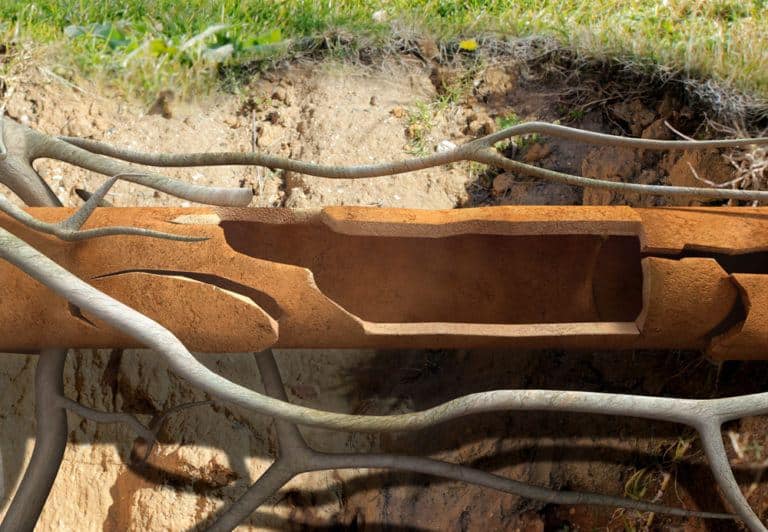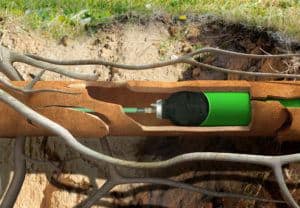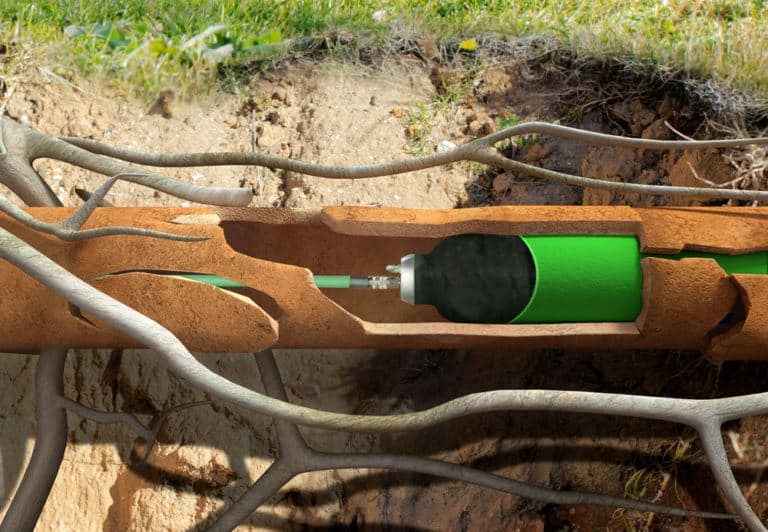 We start by locating the block or damage and how it's been caused. This way we can fully scope the project so we know the best way to fix it.





We use the most appropriate technology to completely clean out your pipes of any dirt or blockages. Our water jetters are so strong that they can even cut out roots that could be growing inside your plumbing! We also have manual cutting machines to grind or scour pipes.





Now the fun part. Once your pipes are squeaky clean, we insert the flexible and epoxy resin-infused liner into the pipes using air and water to set them in place. The liner creates a completely new and watertight pipe within the old one. 
This can all be done completely above ground with only minor disruption to your site. 
Is all this technology sounding a little expensive? Let's take a look at your alternative options. 


What is the Alternative to Pipe Relining? 
When a pipe is obstructed and needs to be repaired or replaced, the most common method is to start with an excavation of the surrounding area. This gives your plumbing team physical access and the ability to remove the portion of damaged pipe and replace with a new section. 
While this option may seem just as easy and can sometimes be cheaper – it's likely to cause far more destruction along the way. 
If the issue with your pipe is under a footpath, driveway or other structure, you'll have to break through that foundation to get the ground underneath to dig up the pipe. And then you'll need to replace it again.
So what may seem like a quick and easy dig and replace, becomes a long and expensive excavation and re-build. Not only does this type of event hurt your hip pocket, but it means your business will need to close down while it's happening. So your bottom line will be affected by loss of business during that period – not to mention regulars who may find themselves another business and never return. 
Can you really afford this option? 
Pipe relining on the other hand, can be completed within a day or two, without any excavation, saving you bundles!
What Affects the Cost of Pipe Relining? 
So you've decided that pipe relining is the best way to go – but there are quite a number of variables in place when it comes to getting started. 
When we're quoting on a relining job, we need to look at the number of factors to make the final call. The key variables that can affect the cost are: 
Access to the pipe 

The diameter and length of pipe 

Material your pipe is made out of 

How many breaks and their lengths 
Pipe Relining Methods
At Emu Plumbing, we use two methods of pipe relining; inversion and patch. Based on an assessment of your situation, we'll determine the most appropriate method to get you the best results (this could also mean a combination of dig-up repairs for those easier-to-access problems).
Inversion Pipe Relining
This is the way that we reline sewer, stormwater and other types of pipes in long sections over approximately 3m in length – this is a single, seamless liner. These epoxy resin infused liners are inserted into the drain using an inversion drum along with air pressure. 
Patch Pipe Relining
This is a sectional method of pipe relining – and can be more cost effective when there is only a single or few areas that need to be repaired along a pipe that's otherwise in good working order. These silicate resin infused patches are installed to fix the affected areas. So if you've only got one, two or a few cracks, this could be your best option. 
Pipe Relining Pricing Estimate
This is only a guide to help you understand the starting price based on standard 90/100mm stormwater and sewer pipes (larger pipes will incur higher costs). We'll need to complete a full assessment of the area and the issue before confirming price of works. The actual price will depend on many factors, but we'll always give you a complete cost before any work begins! 

Pipe Relining Pricing Estimate
Depending on the factors above (and possibly more), your pipe relining could start from around $2,100 for the first metre and $660 per metre after. 

Along with the actual relining itself, there are some other costs that could be involved, such as: 
Access to the pipes may involve a small amount of cutting or digging 

Re-building pipe connections after relining in PVC pipes 


Get Peace of Mind with Emu Pipe Relining 
We're confident in our product and our service, and we'll know when pipe relining is the best option for you. But if you're unsure about the strength or pipe relining, look no further than our 20 Year Installation Guarantee.  
We know that pipe relining is strong enough to last you many years and we're proud to offer a 20 Year Guarantee on all of our pipe relining workmanship. And if that's not good enough. BRAWOLINER offer a 50 Year Guarantee on their product – so you can be sure it's going to stand the test of time. 
With modern technology at work, and guarantees in place for your peace of mind, you can know that you'll be making the right choice with Emu Plumbing's pipe relining services. 


Do you need an underground or obstructed pipe repaired but can't afford to disrupt your business with trenching the area?
Call us today on
07 3358 3201
or
request a quote
.