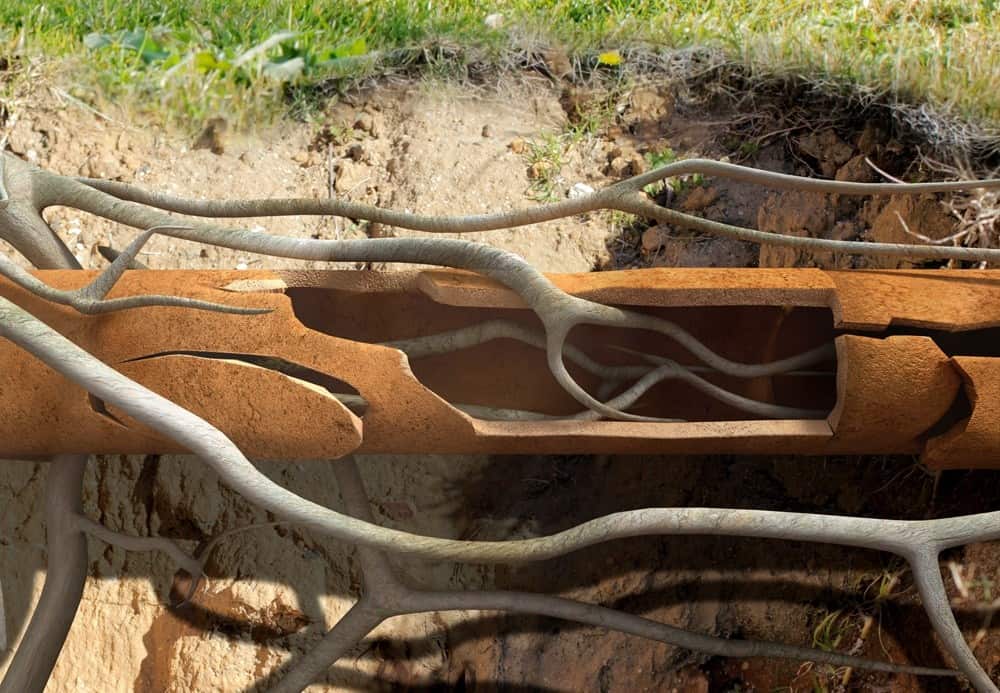 Imagine having a broken, leaking, blocked sewer or stormwater drainage pipe to your premises or business that's buried under gardens or concrete. Getting to this pipe is difficult enough, but now you have to replace it? That's going to be disruptive.
What if you could simply repair this damage, without having to dig up and then reinstall everything? It would save so much time and hassle!
Traditionally, fixing drains that are broken in an obstructed area would require a team to dig up the area, remove the pipes and replace them with new sections. As you can imagine, this is not only costly, but can be time consuming and also disruptive. A business that needs to replace a buried pipe may need to close their doors for days or even weeks!
There is a fast, reliable and cost effective alternative solution.
Pipe relining can repair damaged pipes without the need to excavate the surrounding areas. Using this modern technology, broken, cracked and root infected drain pipes can be repaired without the need for invasive digging, replacement & reinstatement.
How Does Pipe Relining Work?
Sounds too good to be true, doesn't it? But it's not!
If a break is found in your buried, underground or hard-to-reach drainage pipes and it needs to be repaired, pipe relining can be your knight in shining armour.
Where do we start?
First comes to inspecting your pipes with CCTV and using a water jetter to clean your pipes. It's important to have completely grime and dirt free pipes, as well as removing any large obstructions for when the lining is inserted. Using the latest technology in water jetting, these tools are powerful enough to cut through tree roots that could be growing inside your pipes. Then a milling machine is used to clean/scour the host pipe to prepare the surface ready for lining.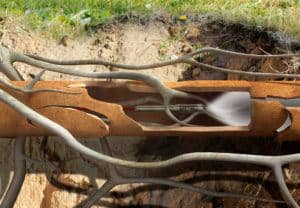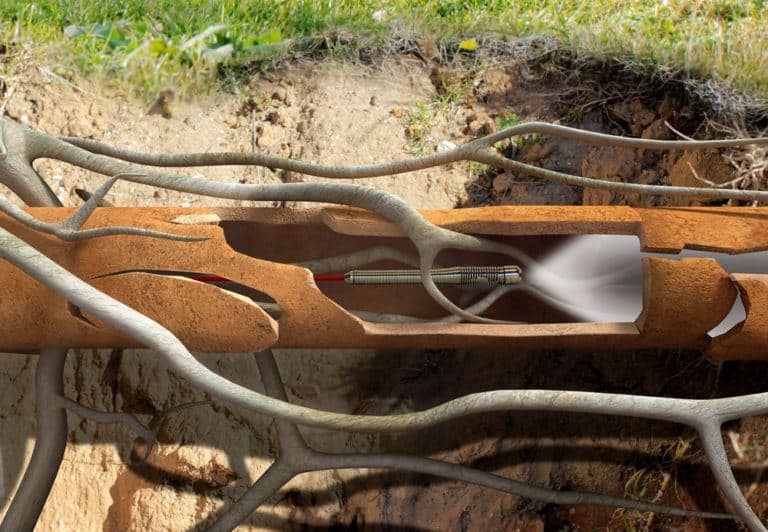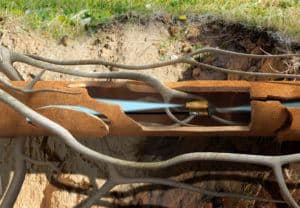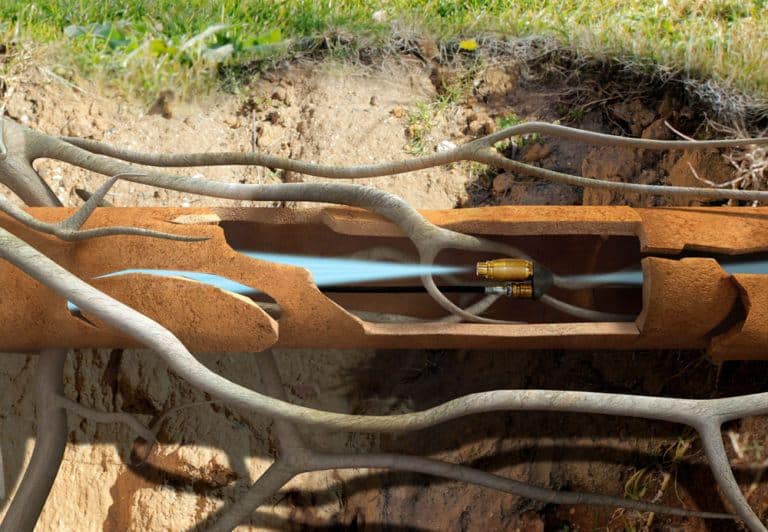 Now that you've got your super-clean pipes, you're ready for relining.
Basically, pipe relining consists of inserting a flexible, resin-infused liner into the drain, inflated with air and then set/cured using water temperature/time/UV light and air pressure. This re-lines the pipe, creating a completely new and watertight pipe within the old one.
Because of its flexibility, the product will seamlessly merge with the existing pipes to create a new and incredibly strong inner pipe.
How Do You Know if You Need Pipe Relining?
To identify a leak or break in your underground pipes, there are a few things that you need to be on the lookout for…
Gurgling sounds of smells 

in your toilets or sinks could mean a partially blocked pipe caused by a break letting roots in.

Is there an area outside that seems constantly damp or forming sinkholes?

This could be a sign of broken or leaking pipes in that area.

Surcharging waste or water 

out of grates outside (or inside!) means a complete blockage that needs immediate attention. 
Not only can a hidden broken pipe be smelly and noisy, it can be a very costly venture for your business in other areas if not taken care of ASAP.
Escaping water can mean structural damage to the foundations of your establishment. With excess water, even a slow leak that's not causing flooding, can cause major damage that will cause a lot of stress.
Additionally, health issues can be caused by leaking pipes. Damage to certain pipes can even mean contamination to your clean drinking water that you serve your customers – which you know will really cost you.

If you're facing damaged plumbing, we won't jump straight into pipe relining, but we'll investigate whether it's a job for pipe replacement or pipe relining. There are varying costs and benefits for which option we recommend, so we'll always give you a detailed reason for our recommendations. 


How Emu Plumbing do Pipe Relining
Emu Plumbing are proud to use the most up to date technology for all our relining (both inversion and patching). The suppliers we use design and manufacture liners and resins to suit a very wide range of diameters and materials. So we can reline almost any type of drainage pipe! The methods we use offer many advantages over old relining methods, one of which is the way the resin is utilised and applied – making the pipes we reline last longer.
Pipe relining can save time & money when compared to full pipe excavation and reinstatement in many situations. With the manufacturer's durability guarantees of 50 years, you can be sure our relining solutions will serve you well into the future.
Pipe Relining Methods
At Emu Plumbing, we use two methods of pipe relining; inversion and patch. Based on an assessment of your situation, we'll determine the most appropriate method to get you the best results (this could also mean a combination of dig-up repairs for those easier-to-access problems).
Inversion Pipe Relining
This is the way that we reline sewer, stormwater and other types of pipes in long sections over approximately 3m in length – this is a single, seamless liner. These epoxy resin infused liners are inserted into the drain using an inversion drum along with air pressure. 


Patch Pipe Relining


This is a sectional method of pipe relining – and can be more cost effective when there is only a single or few areas that need to be repaired along a pipe that's otherwise in good working order. These silicate resin infused patches are installed to fix the affected areas. So if you've only got one, two or a few cracks, this could be your best option. 
Junction Pipe Relining & Patching
If your plumbing has a junction that needs repair in a hard to access spot, we'll use our junction relining technology to repair the entire fitting with a one-piece liner. Understandably – this makes it harder to quote 'per metre' as it's a custom fitting.
If your junction needs to be relined, then by standards, a junction patch should be installed that covers 300mm past the break.
UV Pipe Relining
UV relining technology is a game changer in sewer and stormwater drain rehabilitation and relining. It employs ultraviolet light to cure the specialised resin used in UV pipe relining. This allows us to reline largeer, longer pipes without the traditional need to heat-cure the resin. Removing the need to heat the resin means we can complete a wider range of jobs in much less time.
How Much Does Pipe Relining Cost? 
There are a lot of factors that affect the cost of pipe relining, such as access to the pipe, the material it's made from, the amount of damage and size of the pipe. There are also different pipe relining methods we offer including inversion pipe relining and patch pipe relining.
All these things will factor into the cost of your pipe relining. Find out more about How Much Pipe Relining Costs. 
Do you think you may have a broken sewer or
stormwater pipe? 
Give us a call on

07 3358 3201

or get in touch online and we can help you determine where they are, then provide a quote to reline if necessary.