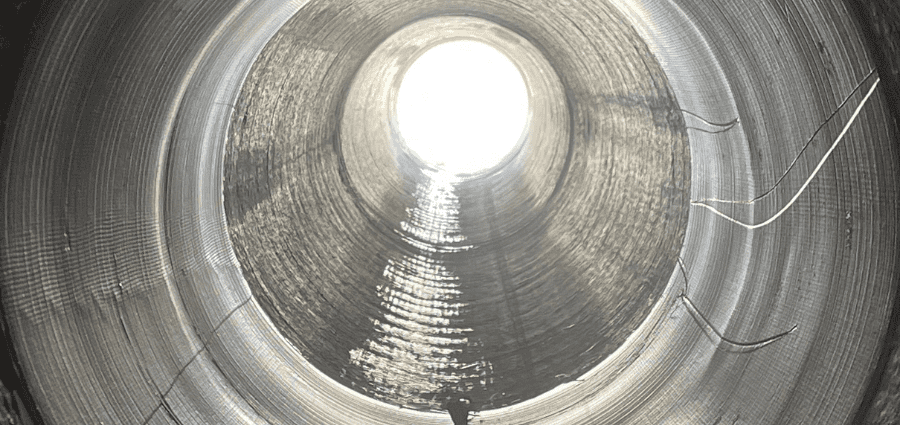 It's a common misconception that pipe relining is a temporary fix that will stop issues for a little while until you can find or afford a more permanent solution. But that's not the case at all. Pipe relining can last decades as it essentially creates a brand new pipe within the existing plumbing.
This is one of the most commonly asked questions that we get about pipe relining. Because it seems too good to be true – but for once, it is true! Pipe relining is a long-term solution that can work for many types of pipe and damage. And the fastest and easiest way to show the longevity of this solution is our warranty and guarantee policy:


The pipe relining products we use; RSM, Trelleborg, Epros & others come with a
50 year manufacturer's guarantee!
At Emu, on all our pipe relining projects we offer a
20 year installation guarantee!

Based on this alone, you should feel safe with your decision to use pipe relining as a long-term plumbing solution. But we know for some of you this just isn't enough! So here's a bit more info…
What makes pipe relining so strong?
Pipe relining works by repairing your damaged pipes from the inside. A liner is inserted into the pipe and infused with silicate or epoxy resin and set using air, water or UV light – creating an incredibly strong, watertight inner pipe. This brand new inner pipe merges seamlessly with the existing pipes.
We can even re-join pipes that have separated or have been completely smashed – (by utilising robot cutting to clear the area that has collapsed before relining) the liner becomes the new bridging pipe.
How does pipe relining work?
Knowing how the process of pipe relining works can really help to understand how the strength of pipe relining is possible!
To put it quickly, pipe relining is a three step process:
The first thing we'll need to do is clean out blocked or damaged area of pipe with water jetting or robotic cutting
Using CCTV drain inspection technology we'll review the area of damage in the pipe to determine the best course of action.
If we find that pipe relining is the way to go, we'll insert a flexible, resin-infused liner via the drain, inflate with air and set the liner with water or UV light and air pressure. This creates a completely new and watertight pipe within the old one.

So you can see how the process is quite quick, but also detailed in just 3 steps. For more detail, check out our infographic!
What affects the longevity of pipe relining?
While pipe relining is a strong and lasting choice, there are factors that you can do to help ensure your pipe relining lasts. And it starts with who you choose to do the job.
It can be tough to find the right pipe relining team for your project as there are quite a lot of us out there now. But like anything, not everyone is doing a great job. So when you're choosing a pipe relining specialist, make sure to check their experience, reviews and case studies, warranties and how they quote.
Get our 3 Tips for Choosing a Pipe Relining Specialist
If you've got trees growing around your pipes, there's no guarantee that they won't break through and infiltrate your plumbing again in the same or in other areas. Tree roots are one of the most common causes of plumbing damage to buried pipes. So if you find trees as the cause of your damage, you might want to rethink your landscaping if possible.
Learn How to Avoid Tree Roots Growing in Your Pipes
Keeping up with your plumbing maintenance can help you to find problems before they get too big! Small relining jobs to prevent major damage is always going to boost the health of your pipes. So if you're a business with a bit of downtime, it might be the best time for you to make sure your plumbing is in the best shape.
How to Use Downtime for Commercial Plumbing Maintenance
Ready to repair your pipes with pipe relining?
Give us a call today on 07 3358 3201 or get in touch online.