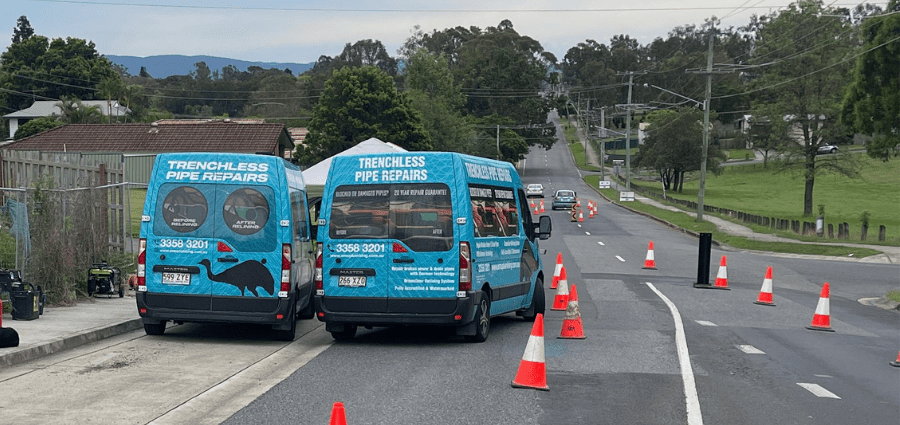 When it comes to using pipe relining to repair drainage pipes in Brisbane, there can be a lot of information that is confusing or difficult to understand. That's why we've put together a few questions to help you choose the right pipe relining specialist for your job.
Question 1: What has caused the leak or damage in the drain pipe?
When you get a quote, the pipe relining team or plumber should conduct a CCTV inspection to enable the cause to be identified. Then they should be able to tell you what's caused the issue in your drains. Better yet, they should also be able to actually show you with photo or video proof.
Keep in mind, you may need additional work to clean out tree roots or debris before the CCTV is able to "see" the issue and any pipe relining can be undertaken.
Once inspected, if they're not able to clearly communicate the issue to you – a second opinion may be advisable.
Question 2: Is the equipment & material from a reputable relining supplier?
We don't expect you to know who the manufacturers and providers of relining products are, but your relining specialist should be able to let you know who they use.
The equipment and products used are specialised for the industry and a lot goes into their research and design, engineering and creation. So, if your pipe relining contractor can't tell you who they're using, they might be using a cheap alternative. Don't fall for the Youtube trained and Ebay supplied contractor!
Question 3: Why is this so cheap? Or so expensive?
If you are getting relining prices for the first time, you should get a few quotes. Looking at the price discrepancies between providers. If there's a provider that's a lot more expensive or a lot cheaper, there may be a reason why. Don't be afraid to question why!
It could be that your job is small and only needs a small patch relining job, but someone could be recommending an unnecessary inversion relining. Or maybe they're not including the clean up of your pipes before the relining and you'll get slapped with that later!
Question 4: How long have you been relining?
Check out the experience of your relining team! See what reviews, testimonials and case studies they have online. If you can't find anything about them online it might be a sign that they are new to the business. Trust us – you really don't want your relining team getting a liner stuck in your drain where it shouldn't be due to inexperience. Because once a pipe lining soaked in resin is cured, it ain't coming out in a hurry!
Question 5: What guarantees are included?
Make sure you find out what guarantees and warranties are available and how you can make sure you remain eligible
At Emu we offer a 20 year installation guarantee on all pipe relining. The pipe relining brands we use, provide a 50 year warranty on their products. So, we are confident our products and installations will stand the test of time!
BONUS TIP: Always get your quote or estimate in writing and have it explained to you!
Have your pipe relining specialist step you through the price and to explain what's included. That way you'll have a better idea when comparing other prices.
If you're researching pipe relining in Brisbane, be sure to check out how to choose the right business for you and your needs.
The team here at emu. love what we do and have been in pipe relining & rehabilitation for years. We are continuously up-skilling and upgrading with the latest relining technology.