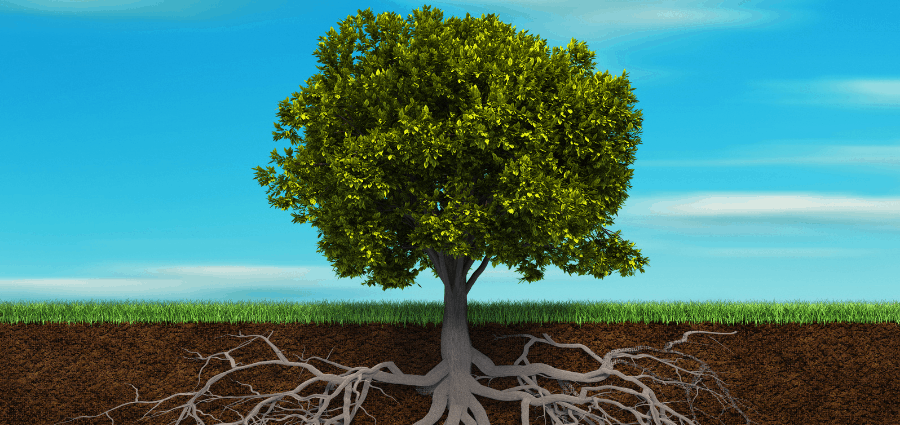 One of the most common causes of damage to underground and buried pipes is tree roots. They find their way in through tiny cracks in your pipes, looking for a nutrient-rich and damp area where they can thrive (which is exactly what they find in pipes!). Once they start growing inside, they'll follow the pipe and continue to grow bigger and stronger and will eventually take up the entire space. Sometimes they will even break through entirely!
This is often when we get the call to come in with our Water Jetting and Pipe Relining technology to clear out those roots and repair damage. But it doesn't have to be that way.
Did you know that it's possible to avoid tree roots growing in your pipes? Save yourself the time and money with our top tips below.
1. Choose the right kinds of trees
This isn't going to be possible in every situation, as when you move into a property, established trees are often already present. But if you have the opportunity to plant your own trees, you'll be able to make the best decision for your plumbing.
The general rule of thumb is that the roots span as wide as the branches. This means that you can roughly map out where your tree's roots are expected to grow and you can keep them away from your property's plumbing.
To ensure you won't be causing damage to your plumbing system, plant smaller, slow-growing trees closer to your property. If you want to plant a larger tree, try to find an area that's further away from your property and where pipes are likely to be.
2. Install a physical root barrier
There are options to physically block tree roots from getting too close to your plumbing. A tree root barrier is an impermeable barrier that's buried around the tree to prevent roots from growing too wide and damaging your plumbing. Think of it as an underground wall protecting your plumbing, and even your foundation as large tree roots can also cause structural damage.
If a large tree is right near your property, having this barrier installed can prevent a lot of ongoing damage that's going to cost you far more time and money in the future.
3. Use a root killer
This sounds brutal, but root killers are readily available at local nurseries and hardware stores and won't damage your trees or plants. Root killer is essentially a drain cleaner with an active ingredient that kills any roots getting back into your pipe system before they're too big to handle.
Ideally, this would be used regularly after you've had your pipes cleaned out by a professional to keep those roots at bay.
4. Regular pipe inspections and maintenance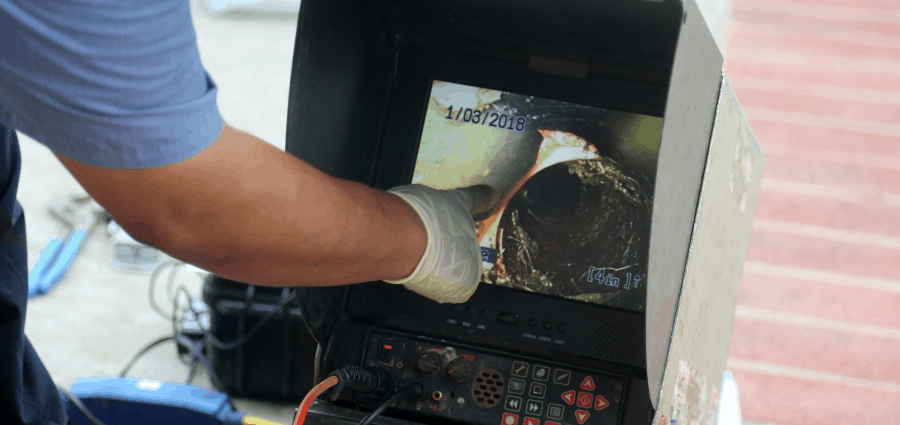 The most effective way to learn what's blocking your pipes is to have a CCTV inspection of your plumbing system. Our sophisticated technology can show us, in real time, exactly what's causing your plumbing issues. We'll be able to see tree roots growing in your pipes and know their precise location.
Armed with this information, we're able to clear your pipes of any tree roots using water jetting, or robotic cutting for the largest, toughest roots. Once your pipes are all clean again, we can determine the best way forward to repair any damage caused by those roots.
If your property is prone to tree roots growing in your pipes, we recommend a yearly CCTV pipe inspection to keep an eye on those roots and prevent a bigger bill down the track when the roots have taken the pipe over.