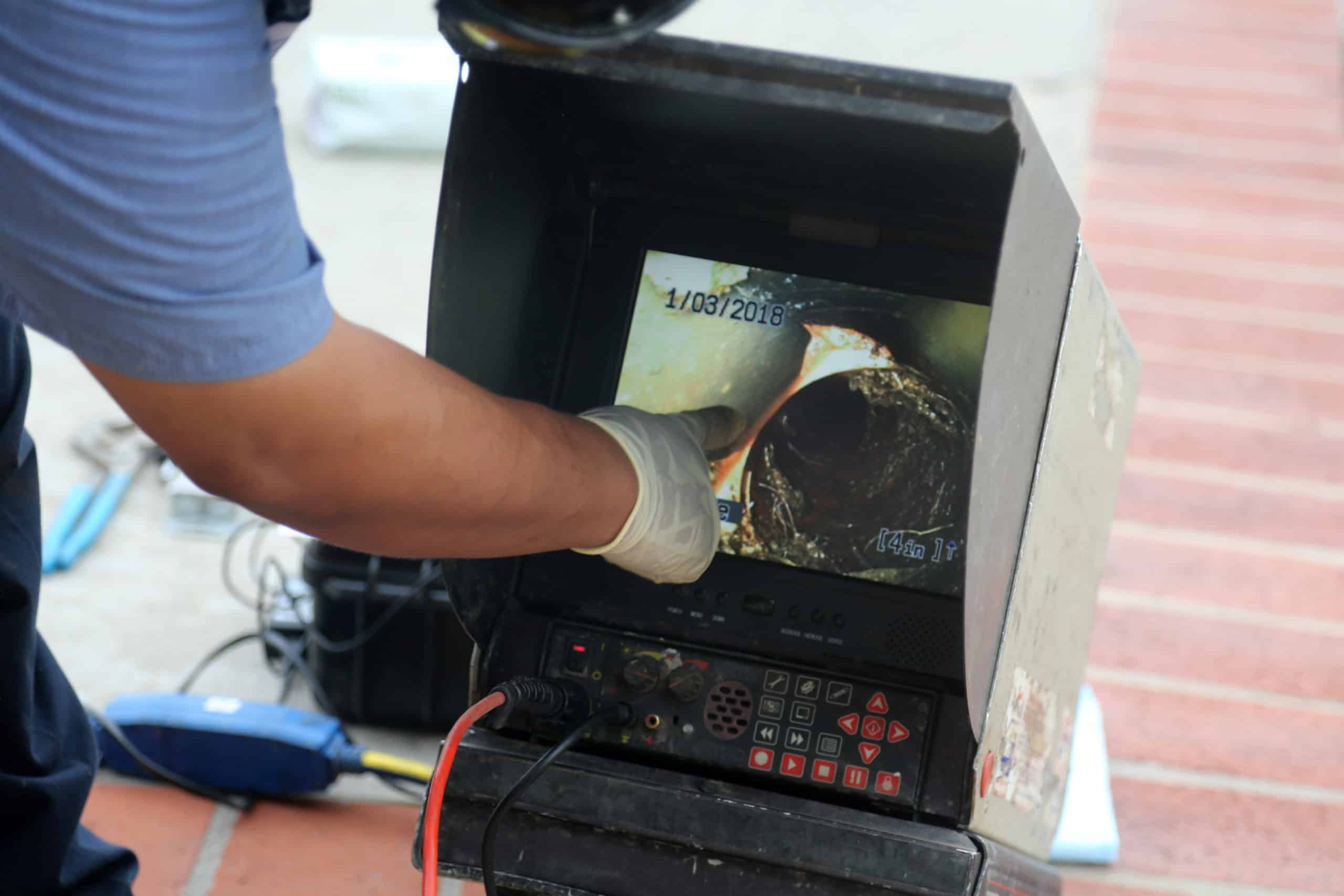 Emu Plumbing are your water jetting specialists in Brisbane.
Water jetting is a fairly recent technological advancement in plumbing. Using high-pressure water jetting, we can clean out your pipes quickly and efficiently, allowing us to identify the cause of the issue, and find out what or if anything is needed to be done to repair the pipes.
High pressure water jetting is an effective way to clear drain and pipe blockages using specialised stainless steel heads, flexible hoses and pumps. We can direct high pressure streams of water with pinpoint accuracy to knock, cut and wash away any debris causing a blockage. Combined with CCTV pipe inspection technology, we're able to see what your blockage is, where it is, what has caused it and find its exact location.
Water jetting can…
Emulsify and wash away grease

Break up and cut away roots 

Clear away soil, stones and debris

Cut through paper, debris, grease and cement

Expose faults in drains
Water jetting is suitable for a wide range of pipes, including sewer, stormwater, downpipes, grey water, industrial and commercial drainage systems as well as standard bathroom plumbing including sink, toilet, shower and vanity drain pipes.
When Do You Need Water Jetting?
There are a lot of signs that your pipes might be blocked. If you experience any of the following, it might be time to call in the water jetting professionals:
Bad odor
Foul odor coming from your drains? It could be a build up of debris, grease and scum coming from your drains. Just like anything else, grease can go bad and cause a bad smell.

Clunking and strange noises
These noises indicate a water flow disruption that's likely originated from a blockage.

Slow Draining


This is likely the most obvious way to determine if you have a clog. If water isn't going down your drains, it
If you're experiencing any of these issues with your plumbing, it's likely that there's a blockage, and water jetting could be the most efficient way to clear this issue.
Water Jetting & Pipe Relining
Water jetting doesn't end once we've cleaned out your pipes. Next, we get straight back in there with our CCTV cameras to ensure that we've completely cleared the blockage and to determine if there's any damage to the pipe itself and whether you need pipe relining or pipe replacement.
Pipe relining goes hand in hand with water jetting, because we need to ensure the length of pipe is completely jetted clean before we can insert the epoxy or silicate resin infused liner, which will create a completely new and strong inner pipe.
Commercial Maintenance Water Jetting
We're always looking forward – (Emu's can't walk backwards!) and that means we're keen advocates of commercial maintenance to ensure your plumbing and drainage is in tip top shape!
Scheduling regular CCTV inspections and possible water jetting for your plumbing can ensure that blockages are mitigated. It also reduces the chance of needing large costly repair jobs later down the track. And, if your business relies on a functioning plumbing system to operate, then avoiding interruptions and unnecessary repairs is crucial to your bottom line.
If you're experiencing blockages, smells or noises in your commercial plumbing and drainage and would like to book an inspection with water jetting, give us a call today on
07 3358 3201
or
get in touch online
.