One of the most dreaded maintenance jobs would have to be plumbing and drainage repairs. At the first sign of plumbing issues, we can tend to assume the worst. All of a sudden the house is flooding, the backyard is being excavated and your BBQ area now features a large a hole exposing meters of damaged pipes and problems you weren't aware of!
The good news is that "replacing" to solve drainage issues is not your only option. Thanks to pipe relining technology, the headaches of excavation which come with dust, noise and reinstatement issues, along with possibly being without drain connection for some time… are becoming a thing of the past.
It's likely you may not have heard of pipe relining, which is ok! It is a relatively recent and constantly evolving technology, so it's natural not to be familiar with it or how it works. It is also ok to be a little bit skeptical as it can sound too good to be true!
If you find yourself in this position and are considering pipe relining for your home, this article will offer you some peace of mind about the technology. It will lay out the facts, clear up some common misconceptions and hopefully curb your doubts. Here at Emu Plumbing we only want to leave you with busted myths, not busted pipes (or a busted backyard)!
Myth 1: It's Too Expensive
New, innovative technology does not have to mean more expensive. Most innovations have been designed to combat unnecessary costs and procedures, such as pipe relining as an alternative to pipe replacement. Simply put, by creating a quick, non-invasive way to repair pipes, pipe relining technology is able to avert the compounding costs associated with difficult excavation or access.
Excavation is often the most expensive part of pipe replacement repairs. Depending on where your broken or leaking pipes are or how damaged they are, your current drainage repair could quickly develop to include garden, paving, tiling and concrete reinstatements as well, escalating final costs.
This does not mean that your quote for pipe relining doesn't also feel or sound expensive….this is where more of the myth busting comes in.
We find that customers are more at ease with investing in pipe relining, once they understand the processes that are involved, the quality of the service and the longevity of the product. That is why we dedicated a whole blog to this topic: How much does pipe relining cost?
The key takeaway is that this amazing technology offers a fast, non-invasive and reliable fix for your busted drains. That means that your money is going directly toward a high quality solution and not involved in a possibly risky, time consuming excavation and it's associated repairs.
Myth 2: Pipe Relining Creates an Inferior Pipe
100% myth!
Pipe relining is arguably superior and has been extensively proven to work just as well as replacing your pipes and even uses better more resilient materials. Yes, BETTER!
These materials can include: Epoxy, Polyester, Fibreglass, Silicate, Vinyl and others, which are incredibly strong and durable. Relining will make your drain pipes stronger and more resilient than standard PVC replacement pipes. Pipe relining repairs, then prevents further cracks or leaks, even those caused by root penetration and is completely resistant to corrosion.
Being eco-conscious, pipe relining wins again! With a non-invasive, minimal intervention process, pipe relining has an incredibly small site footprint, preserving your landscape. The process has minimal noise pollution, does not disturb flora and fauna, the materials used include organic resins and all materials are stable and safe, produce no chemical odours and have a low carbon footprint due to being light and easily transported in large quantities.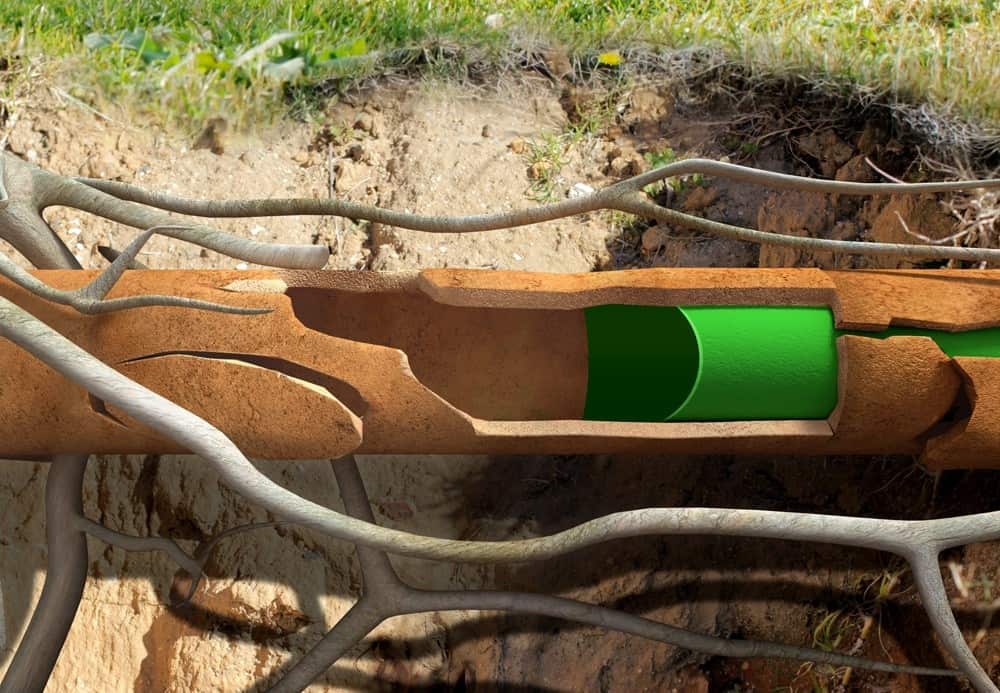 Myth 3: Pipe Relining is a Temporary Solution
You know those superior materials we just mentioned, these materials also mean that your pipe relining is not temporary.
Pipe relining has been extensively proven to withstand the years, lasting many decades. Emu plumbing uses materials guaranteed for 50 years, and provides a 20 year guarantee on the workmanship of your pipe relining service.
Now, that is not temporary – Myth Busted!
Myth 4: Pipe Relining Can Fix Anything
Unfortunately we do need to bust this myth. As much as we would love for this to be true, it is not.
Pipe relining technology can definitely feel like a magic fix-it-all, however it does rely on your existing pipes as the pipe relining materials need something to work with. So, if your pipes are too damaged or corroded, the problem is that there is no pipe structure left for the relining material to adhere to. This means that the only option is to excavate and replace.
So, please take from this busted myth that it is essential to maintain your plumbing and fix any faults or concerns ASAP. Otherwise, if an issue progresses too far, the dream that is pipe relining, may not work for you.
However, in saying that, you might be surprised at just how busted some of the pipes are that are able to be fixed with pipe relining, which has a broad scope of applications. These exceed the assumed minor cracks and punctures to include: root penetration, chemical deterioration, aging damages, punctures/cavities made by mechanical activity, faulty pipe installation, corrosion, pipe offsets and damage from soil shifting.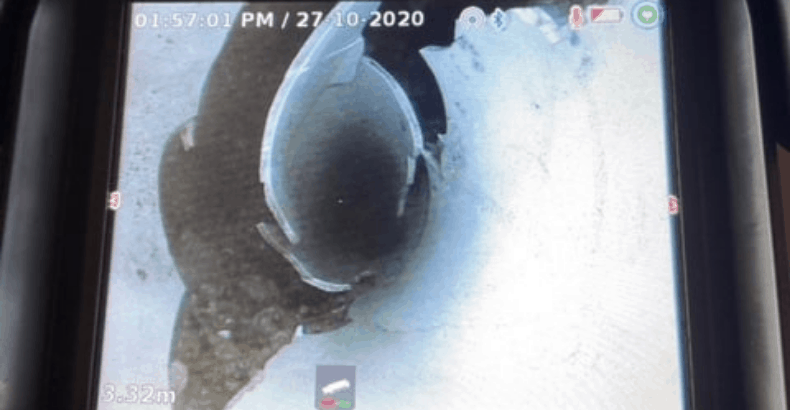 (We were able to fix this pipe with relining by the way!)
Myth 5: Pipe Relining Can Only Fix Small Jobs
Pipe relining not only fixes small pipe breaks, it can also be used to repair long pipes, wide pipes, narrow pipes, branch pipes AND bendy pipes!
Due to the nature and adaptability of pipe relining technology, it creates a huge scope of applications to suit most pipe repair circumstances.
Emu Plumbing & Relining offer 3 types of pipe relining that make this possible- find out more here; Pipe Relining Solutions.
These options are:
patch liners that are made for select short sections of pipe.
inversion liners that cover longer runs of pipe
junction liners- junction liners are specialised liners, and installed correctly, they repair broken junctions/branches/tee pieces in your drainage pipes.
Now that's another myth busted!
Now with those 5 busted myths you should feel more confident with pipe relining technology to repair your busted home or business drainage.