We're here to reline pipes and bust myths…and we're all out of pipes.
Pipe Relining is relatively new on the plumbing and pipe repair scene – so naturally there are a lot of misconceptions flying around. Because pipe relining isn't super common, and because of the equipment and expertise that's needed it might not get that mainstream. Unlike other forms of plumbing, it's not something that's accessible to all plumbing businesses.
Because of this, the ins and outs aren't well known in the industry and that's how myths and rumours start! So let's bust some pipe relining myths!
Myth 1: It's Too Expensive
New, innovative technology doesn't always mean more expensive. Most of the time the point of new tech and innovations is to make things cheaper and easier! And pipe relining is no different. The purpose of this technology is to avoid the most expensive parts of replacing pipes – excavation!
Before pipe relining, if damage occurred underneath foundations or landscaping that meant you had to dig it all up, replace the pipes. And then of course, pay for reinstating those foundations, tiling, pavers, landscaping or anything else that we put above our underground plumbing.
Taking into consideration all the costs of this, pipe relining quotes can look big but when you can repair a damaged pipe in 1 day instead of 1 week – the costs become less as time and reinstatement are taken into account!
Simply put, pipe relining is an efficient, non-invasive way to repair pipes saving time and money.
Myth 2: Pipe Relining Creates an Inferior Pipe
100% myth!
The materials that pipe relining uses; epoxy, resin and silicate, are all incredibly strong and durable. And because the damage is repaired from the inside, this new inner pipe merges seamlessly with the existing pipes – so you don't need to worry about the new pipes not getting along properly!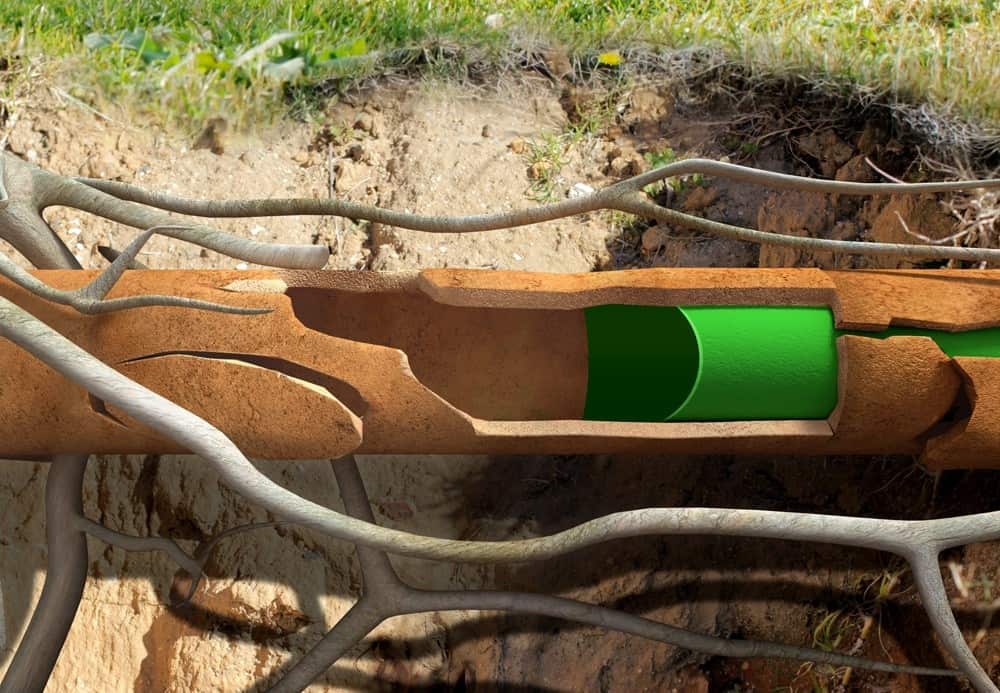 Myth 3: Pipe Relining is a Temporary Solution
No way! Pipe relining is a permanent solution.
You know those superior materials we just mentioned, these materials also mean that your pipe relining is not temporary.
Pipe relining has been proven to withstand the years, lasting many decades. And to back that up, at Emu we work with pipe relining products that come with a 50 year manufacturer's guarantee. And we offer a 20 year installation guarantee on all our pipe relining projects!
Now, that is not temporary – Myth Busted!
Myth 4: Pipe Relining Can Fix Anything
Sadly, we do need to bust this myth. As much as we would love for this to be true, it's not.
While we're able to repair nearly all damage with pipe relining, and sometimes even re-join pipes that have been separated by damage, pipe relining isn't a magic fix-all solution, so this isn't always possible.
The integrity of the pipe needs to remain for the pipe relining material to adhere to. If the damage is too extreme and the existing pipes are completely missing , if we cannot robot cut a way through, then the only option is to replace.
So, please take from this busted myth that it is essential to maintain your plumbing and fix any faults or concerns ASAP. Otherwise, if an issue progresses too far, the dream that is pipe relining, may not work for you.
However, in saying that, you might be surprised at just how busted some of the pipes are that are able to be fixed with pipe relining, which has a broad scope of applications. These exceed the assumed minor cracks and punctures to include: root penetration, chemical deterioration, ageing damages, punctures or cavities made by mechanical activity, faulty pipe installation, corrosion, pipe offsets and damage from soil shifting.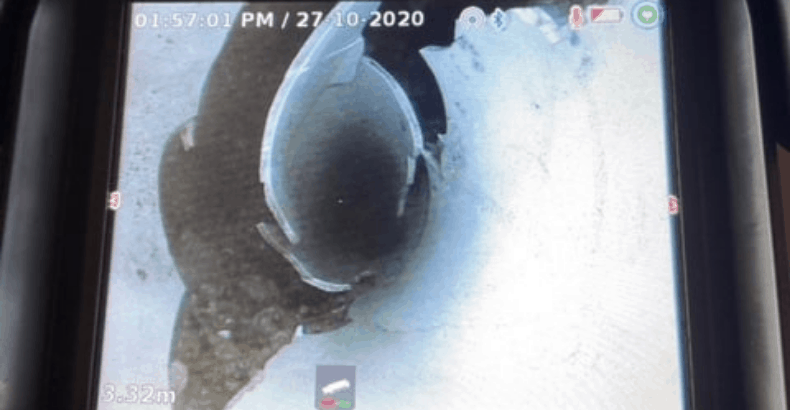 (We were able to fix this pipe with relining by the way!)
Myth 5: Pipe Relining Can Only Fix Small Jobs
Pipe relining not only fixes small pipe breaks, it can also be used to repair long pipes, wide pipes, narrow pipes, branch pipes AND bendy pipes!
Due to the adaptability of pipe relining technology, it creates a huge scope of applications to suit most pipe repair circumstances.
Emu offer 3 types of pipe relining that make this possible:
Patch liners that are made for short sections of pipe.
Inversion liners that cover longer runs of pipe.
Junction liners – junction liners are specialised liners, and installed correctly they repair broken junctions, branches or tree pieces in your drainage pipes. 
Learn more about these pipe relining solutions here.
Now that's another myth busted!
Now with those 5 busted myths you should feel more confident with pipe relining technology to repair your busted home or business drainage.