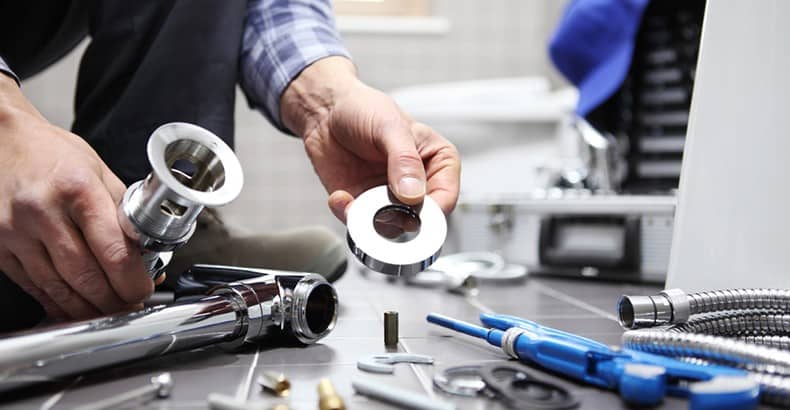 Is your business literally washing money down the drain? Preventative commercial plumbing maintenance isn't just about ticking boxes—it also has real implications for your business operations.
We've put together this guide to help you learn more about commercial plumbing maintenance. We explain the potential benefits of regular maintenance and let you know what to expect when an Emu plumber arrives at your Brisbane business.
The benefits of regular commercial plumbing maintenance
Burst pipes and broken hot water systems should not be your only reasons to phone a plumber.  Preventative maintenance has financial, safety and legislative benefits. Regular inspections by a plumber can help you:
Identify problems before they become expensive emergencies.

Identify and remove safety hazards in your workspace.

Ensure you meet any legislated testing and maintenance requirements.  
Financial benefits
Preventative commercial plumbing maintenance by a qualified plumber catches minor issues before they become costly emergencies. No one wants to shut down for the day because a damaged pipe finally gave way! When you're operating a business, you're risking significant loss of revenue on top of the repair bill.
Safety benefits
Your health and the health of your employees is priceless. Preventative commercial plumbing maintenance maximises safety by keeping cooling and heating systems functioning properly, as well as identifying potential hazards.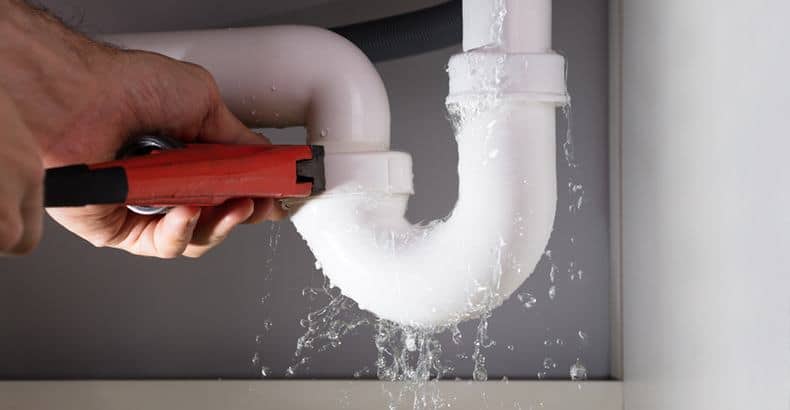 Legislative benefits
Depending on your industry, you may have legislation that affects your operations. Specific rules apply to things like waste disposal, backflow prevention and air quality management. Regular maintenance visits can confirm you're operating properly under that legislation, as well as taking care of any mandated regular testing or maintenance of those systems. Your appropriately endorsed and accredited plumber can also sign off on any required forms, keeping you up-to-date with your legal requirements.
What happens during a commercial plumbing maintenance visit?
A good plumber will do more than cast their eyes over the pipes and test a few valves during a commercial maintenance visit. You can expect them to focus on seven key areas, although this number could vary if your industry or business set-up requires extra testing or maintenance.
The key preventative maintenance checks are:
Water usage audit.

Your plumber will check for unusually high water usage, identify problems and offer solutions to bring your water costs down.

Fixtures.

Your plumber will quote for fixture upgrades to minimise consumption and save money on water usage. Commercial properties are often not sub-metered and every saving can be helpful.

Sewer and stormwater systems.

Your plumber will check with CCTV camera that there are no visible breakages that can cause issues with buildings. For older buildings, they can also forecast the need to upgrade old terracotta pipes to PVC.  

Water catchment systems.

Your plumber will assess and check surface water and groundwater catchment systems.

Roof ventilation.

 Your plumber will assess current systems and quote on improvements to your roof ventilation. Brisbane summers get extremely hot. Make sure your employees aren't uncomfortable or risking adverse health effects due to heat by making sure your space has adequate ventilation.

Hot water systems.

Your plumber will check the hot water system your business has, gas, solar or electric.
After checking these systems and fixtures, your plumber will note any essential repairs or replacements needed, as well as any potential for improvements or upgrades to your existing systems.
They'll look for things like old galvanising that may rust, and provide advice about upgrades and options, such as long-life piping. Your plumber may also find waterproofing faults around the workspace/carpark & advise the course of action/remedy available if required.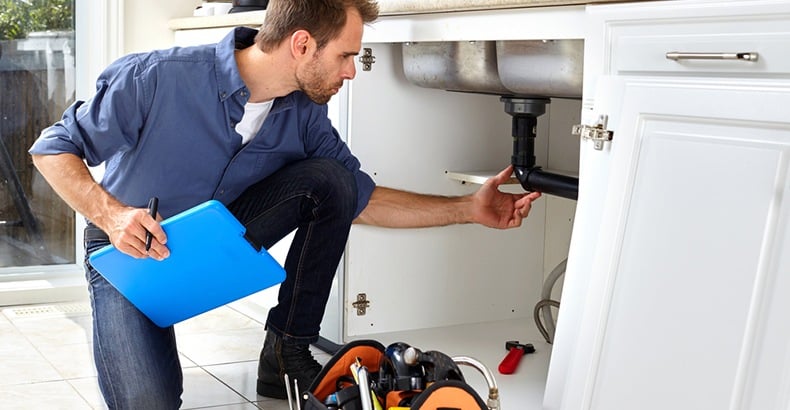 What to remember when choosing a plumber for commercial plumbing maintenance
No matter what job needs doing, you want a plumber who is:
Accredited

Communicative

Transparent
Appropriate accreditations should always be a high priority. When choosing a plumber to handle commercial jobs, for peace of mind, it's important to go with a plumber who is an endorsed Master Plumber with the Master Plumbers' Association of Queensland.
You should also look for a plumber who provides open and transparent communication. For example, at Emu Plumbing we use efficient booking systems to make sure our customers are well-informed before maintenance visits. We also know how important it is that your business doesn't grind to a halt for plumbing maintenance, so we work around your schedule to minimise the impact of our visit.

For more information, check out our 5 Key Things to Look For in a Commercial Plumber blog post to help you find the best Brisbane plumber for you and your business. 
We believe that communication is key and our team welcomes questions at any time.