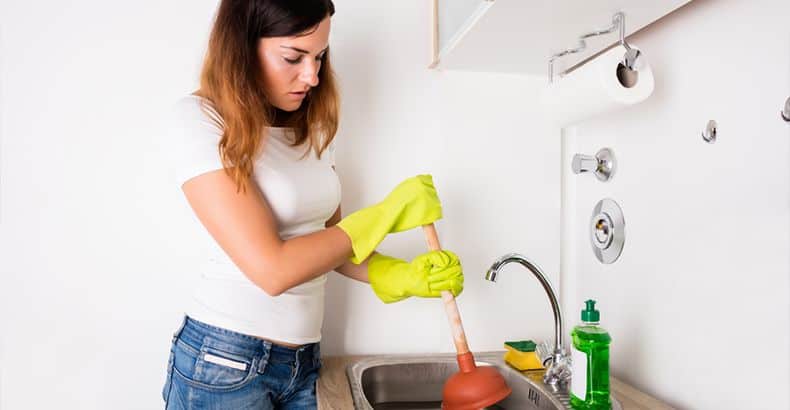 Top Causes and Fixes for Commercial Blocked Drains
Blocked drains can be very messy, especially in a commercial kitchen or bathroom with high traffic.
Restaurant, cafe, hotel and public facilities need to reliably meet a higher volume of use. A blocked sink or flooded shower is unpleasant and inconvenient, but it can also cause a serious health hazard and shut operations down.
In this article, we discuss some of the common causes of blocked drains in commercial kitchen and bathrooms, and how to fix and prevent them in the future.
What Are the Signs of a Blocked Drain?
There are a number of early warning signs that you might have a blocked drain. These include:
A sulfur-like smell

Gurgling sounds coming from the drain

Overflowing plumbing fixtures

Drips, puddles and wet floors

Slow-draining basins

Changes to water pressure
Knowing these symptoms will help you identify issues before a serious problem develops.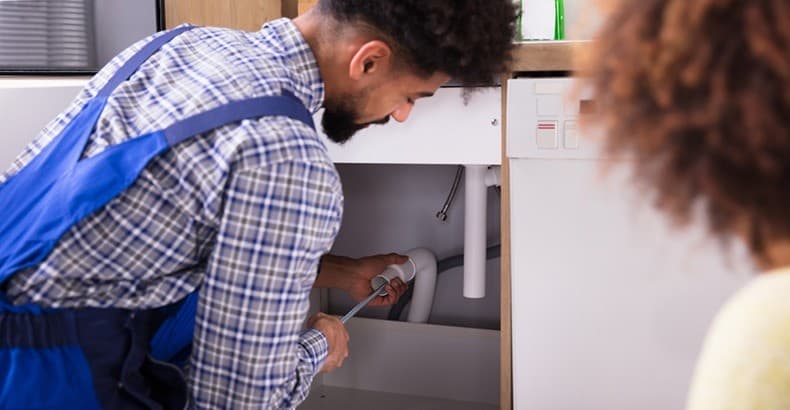 What Problems Does a Blocked Drain Cause?
Blocked kitchen and bathroom drains are not only disruptive, they can lead to persistent and costly problems. Some of these include:
Unpleasant odours

Stagnant water, which attracts insects and pests

Water stains on your walls and ceilings

Excessive water bills caused by leaks

Sewage discharge on your property

Broken or burst pipes

Flooding
How Can I Prevent A Blocked Drain?
Many drainage problems can be avoided with regular preventative maintenance. Here we take a look at three of the top causes of blocked drains and the best ways to prevent them.
Grease

Problem

Oil might be a liquid, but it's not ok to pour it down the sink. The build-up of grease from cooking oils is a common cause of clogged pipes, slow drains and water backup. The grease and lard in oil solidify as they cool, building up inside the drain and attracting more grime.

Solution and Prevention

Never pour oil down the drain. Place oil into a container and throw it away in the bin or phone a professional oil removal service. Sluice the drain at least once a week with 2–3 litres of boiling water to prevent build-up. If you have a grease trap, make sure you clean it every 4–6 weeks.

Food scraps

Problem

Many people throw food scraps down the drain without considering the impact it can have on their pipes. Food scraps get stuck and block your drain, but they also grow bacteria and mould, producing a sewage-like smell.

Solution and Prevention

Use a sink strainer to catch large residue and debris that could contribute to a blockage. Scrape food off plates into a bin or compost before rinsing in the sink. Never tip coffee ground down the sink. Coffee granules don't break down in water and will clump together to clog your pipes.

Hair

Problem

Hair accumulates in bathtubs and showers, trapping soapy residue and skin particles in the drain to create an impermeable clump. Even small hairs from shaving a beard can collect on the pipe walls and build up slowly.

Solution and Prevention

Regular removal of hair from the drain is key. Put on gloves, remove the grate, and pull out any hair to prevent build-up. Brush your hair over the bathroom floor rather than in the shower, so you can sweep it up. Replace pop-up basin wastes with standard fittings to encourage more free-flowing drainage.
How to Fix a Blocked Drain
There are some simple things you can try to fix a blocked drain. Start by pouring several litres of boiling water down the sink. Use a plunger and then pour through more boiling water.
To correctly use a plunger, place the cup over the entire drain opening and cover the lipped rim with water. Push the plunger up and down to create suction and push the clog down the drain. If the drain is still blocked, use a chemical drain cleaner or, for a more environmentally friendly option, a mixture of baking soda and vinegar.
Quick tip to fix a smelly sink
Have you noticed an unpleasant smell from your sinks on dry, windy days? This is caused by wind running over the top of the pipes, sucking water out of the traps. When the water level drops, smells from the sewer rise. To stop the smell, run your taps or showers for five seconds and flush the toilets to top up water in the drains.  
When Should I Call a Plumber For a Blocked Drain?
Despite the best DIY intentions, there are times when you need to call a professional. A qualified plumber has the expertise and sophisticated equipment to handle chronic and repeated blockages. Using electric eels (drain snakes), high-pressure water jetters and CCTV cameras, a plumber can locate and eliminate blockages caused by oils, food and hair, as well as:
Foreign objects, like cotton balls and buds, jewellery, bottle tops and small children's toys

Faulty installation with insufficient fall for waste transfer

Cracked, damaged or broken pipes.
Your plumber will clean the blocked drain thoroughly and identify any issues that might cause long-term or future damage. Emu Commercial Plumbing are qualified and fully equipped to use CCTV pipe inspection technology, and Pipe Relining technology to inspect, identify and repair any damage to buried pipes.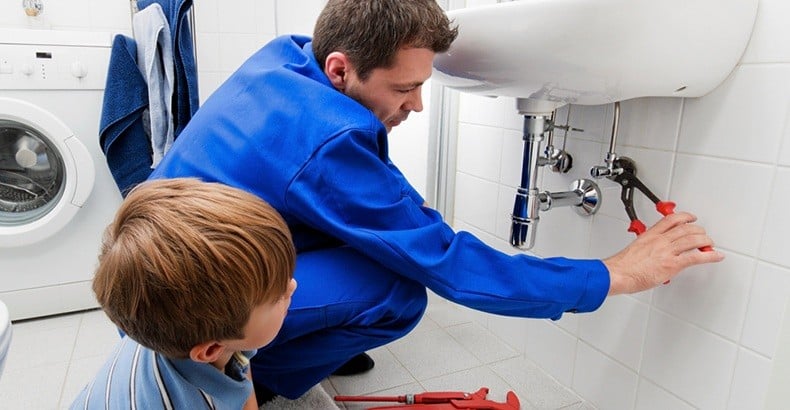 If you have a blocked drain or pipe, we can help.
Emu Commercial Plumbing services the greater Brisbane area. Our commercial plumbers are experienced in drain inspections using the latest CCTV technoloyg,  repairing clogs and blockages and using pipe relining for larger damage.