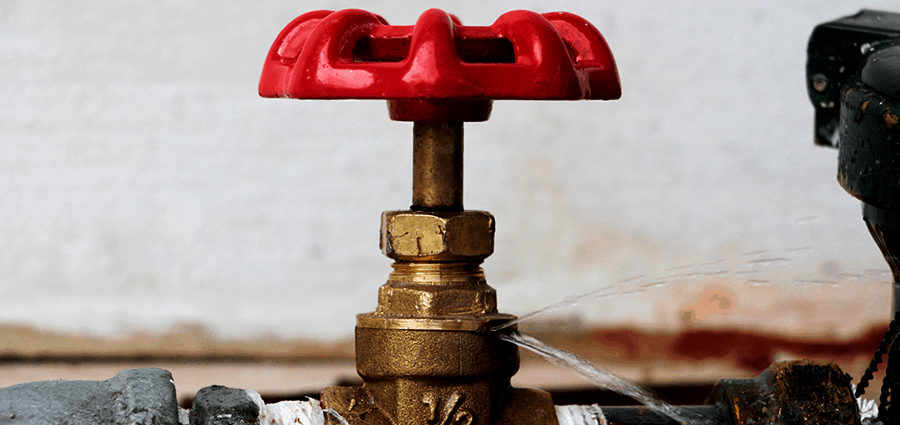 When you have plumbing problems on your property, whether it's a leak or a blockage, do you know who's responsible for repairs? Particularly if the problem is outside, or closer to the footpath when is it the property owner and when is it the council who's meant to foot the bill?
Who's responsible for your plumbing in Brisbane
In Queensland, the property owner is responsible for managing, repairing or replacing the pipes and plumbing on the property. This means that as an owner, you'll be responsible for installation, repair, maintenance and replacement for all plumbing within your property boundaries.
So if you've got a blockage or a leak in a pipe within the boundaries of your property, it's your job to fix it. This includes all private fittings including mains connected water tanks and pipes on the property up to the water meter and sewage connection point.
Who's responsible for your water meter and sewer lines in Brisbane?
In Brisbane, Urban Utilities is responsible for the upkeep and maintenance of your water meter and all pipes leading away from your property.
Then it's the BCC (Brisbane city council) that will take care of all stormwater connections from the kerbside of your property.
The property owner is also responsible for any blockages or problems in the plumbing systems from the sewer connection point including drains and pipes in, under and around your property.
If you have a blocked stormwater drain in the gutter outside your property, or if there's a leak in the street, you should report this to Urban Utilities immediately to let them know to fix it.
Who's responsible for stormwater drains in Brisbane?
The Brisbane City Council will maintain the stormwater network that extends beyond your property boundary line.
Stormwater drains collect the water runoff from roofs and the ground surface and connect to Brisbane's council drainage system. Stormwater is not usually treated and distributed to larger bodies of water.
The drainage systems are designed, installed and tested according to Australia/ New Zealand 3500.3:2018 Plumbing and Drainage Standard for Stormwater drains.
Who's responsible for stormwater and sewer drain maintenance in Brisbane?
While some pipes or connections might be the responsibility of the council or Urban Utilities, you should maintain the drainage at your property. This can include things like following good drain hygiene to keep your drains clear of debris and blockages.
As a property owner, you should conduct regular plumbing maintenance which includes CCTV drain inspection. This is even more necessary for commercial properties where your water and drain usage is going to be higher than a residential property.
What's more, your local plumbing team can find any necessary repairs in your drain and point you in the right direction for who will be responsible to repair any potential damage.
Want to get on top or your plumbing maintenance, or have a question about whose job it is to repair your plumbing system?