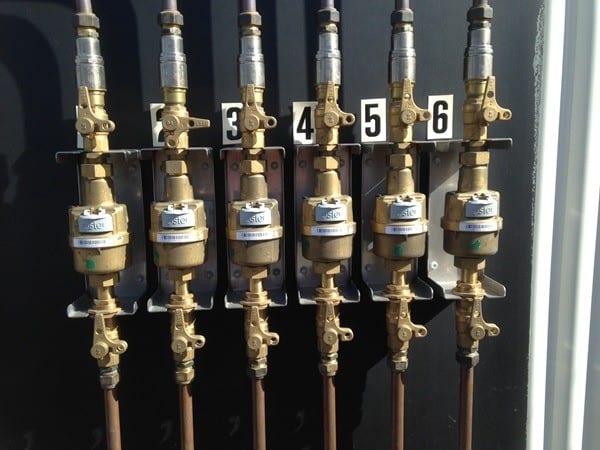 We've been working with body corporates and strata companies for over 22 years and we've found a common issue in older apartment buildings that needs to be addressed.
Apartment blocks with single water meters!
It's common that older unit and apartment buildings were fitted with just a single water meter for the entire building. This means that a single water bill is evenly split between the number of apartments in the building. And it can cause a lot more problems than you might think.
And when we say older buildings, we're not only talking about those built in the 70s or 80s. It's actually quite common that as recently as 2008, buildings were fitted with a single water meter.


What's Wrong With Having a Single Water Meter?
So what if you've got a single water meter? The council comes and reads the meter and sends individual bills to all tenants/owners and everyone pays the same. So there's nothing else that you need to do. What's the big deal?
Billing Issues 
One of the key issues with a single water meter is that your tenants are all paying an equal share of the water bill – no matter how much water they use. This means if you have a single person in one unit and a family of 4 in another, they're paying the same amount for water. Which just isn't fair.
By installing a sub-metered water system, the tenants/owners will only pay for the water that they use and can be a huge selling point for your empty apartments.
Water Wastage
Also, by having evenly split bills, you have no clue as to how much water each unit's using. By getting itemised individual bills, you can determine how much water is used and are able to install water saving measures where required- saving money & the planet
Increased Rates
As the owner or investor of an apartment block, a single-metered building means that the water usage component of your council rates cannot be legally on-charged to your tenants even if your property is water efficient.
This means that a single water meter will be costing you money.
So you can see that there are a large number of negatives that go along with having a single-metered property for both owners & tenants.

How Do I Install and Maintain a Sub-Metered System? 
You'll need to call a reputable commercial plumber in Brisbane (Emu Plumbing) to take a look at your water systems to determine if an upgrade to a sub-metered system is possible. There are different rules regarding installations-depending on the shire (Moreton, BCC, Redland Or Logan).
If your building already has sub-meters but they were not lodged with provider- they will need to be renewed if over 5years of age, tested, inspected and re-lodged. Emu Plumbing will look after this whole process for you.