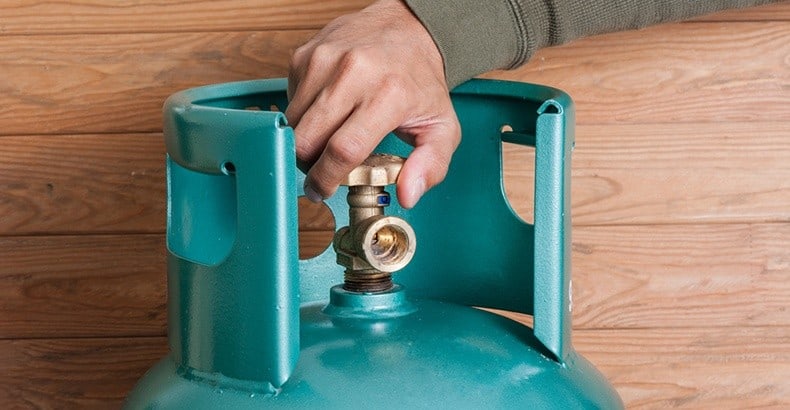 When it comes to working in a commercial space, you may not often realise how many appliances and areas use gas. From hot water in schools and offices, to gas cooking equipment in commercial kitchens and even outdoor heating solutions – gas is everywhere.
It's commonly thought that plumbing and gas fitting are the same job – but just because a lot of  gas fittings include a plumbing element, it doesn't mean that a plumber is qualified to carry out these jobs.
What's the Difference Between Commercial Plumbing & Commercial Gas Fitting?
A commercial plumber will engage in all your non-gas related jobs such as backflow testing, installing and maintaining grease traps, water metering and installing commercial bathrooms and kitchens.
A licensed commercial gas fitter works with all gas installations including heating, hot water and sanitation.
So for example, if you're getting a commercial kitchen set up and you need someone to double check that the gas line to your stove top is in shape, a plumber alone can't do this and you'll need to call a commercial plumber/gas fitter as well.
At Emu Plumbing, our commercial plumbing team are also licensed and experienced commercial gas fitters. So that you only need one plumbing and gas team for your entire commercial plumbing project – saving you time and money.
Because many plumbing jobs include gas appliances or gas hot water, it's often assumed that a commercial plumber is able to do it all. But that's not always the case, so you need to be sure that you're not wasting your resources on the wrong person for the job and potentially putting yourself and team at risk.
When it's Time to Get in a Commercial Gas Fitter
A licensed gas fitter is trained to work on a range of different gas systems including LPG & Natural Gas, pipework, gas appliance installation and repair, gas conversions and repairs to gas leaks.
If you're having trouble with your gas cooking appliances – from small cookers and stovetops to larger industrial appliances, a plumber might not have the right qualifications to help you solve the issue.
If you need a new hot water system set up or it just needs a service or repair, a commercial gas fitter is the right person to call.
If you're fitting out a new kitchen and you need a new gas connection from the natural gas meter or LPG bottles, or even just to ensure your current gas connections are up to standard, a commercial gas fitter can get the job done.
If you're looking for someone to repair a gas leak in your workplace or kitchen then you'll need a commercial gas fitter.
Emu Plumbing's Gas Fitting Services
The best way to find the right commercial gas fitter for you is to work with a team that's not only fully licensed and insured, but also experienced. Emu Plumbing have been working with commercial businesses across Brisbane on their commercial gas fittings for over a decade! So you can be sure you're in the most trusted hands!
Gas can be incredibly dangerous if it's not dealt with properly. Your gas fitter must always ensure your systems are working safely and that they meet the relevant standards to protect you and your staff.
At Emu Plumbing, we're licensed for a full range of commercial gas fitting services including (but not limited to):
Gas connections to natural or LPG gas

Gas hot water system repairs and installation

Installing emergency gas shut off systems

Flame control systems

Gas main installation and upgrades

Maintaining and installing commercial kitchen appliances

Maintaining and installation of gas heaters and dryers

Service and maintenance of gas appliances

Repairs to gas leaks