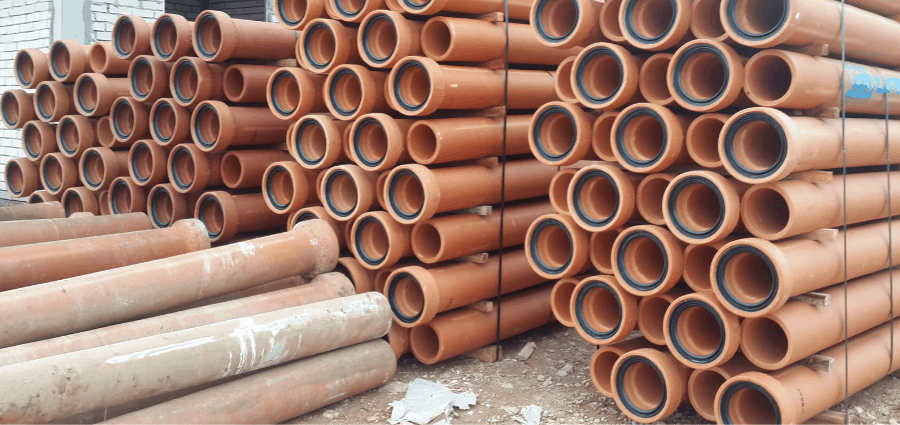 Clay or earthenware pipes, have been the standard in drainage pipes for Australian properties for decades, are notorious for cracking. Since the development of PVC pipes, clay pipes have pretty much been phased out since the 1980's – however, the issues with existing clay pipes have become much more obvious and frustrating for property owners. As clay pipes get older, they're more prone to crack and move, and issues such as leaks and blockages can happen. This means your clay pipes can be costly to maintain and eventually may need to be relined, repaired or completely replaced via excavation.
Here are top reasons we have so much trouble with clay pipes:
Clay pipes are hard to work with
Clay pipes are very heavy and brittle. Luckily, plumbers are now primarily using PVC pipes, which are light and durable making them very easy to work with.
Loved by trees
Clay piping doesn't fit perfectly together, as PVC pipes do. This means there are small gaps where each length of pipe joins. Over time, the compound used to seal these joins breaks down – which in turn causes the join to leak, creating a perfect nutrient source for any roots nearby.
Once roots have found this source of food, they grow into the clay pipe and follow the water. Once those roots are inside the pipe they grow bigger, eventually blocking the drain, causing the drain to fail and create more cracks as they go.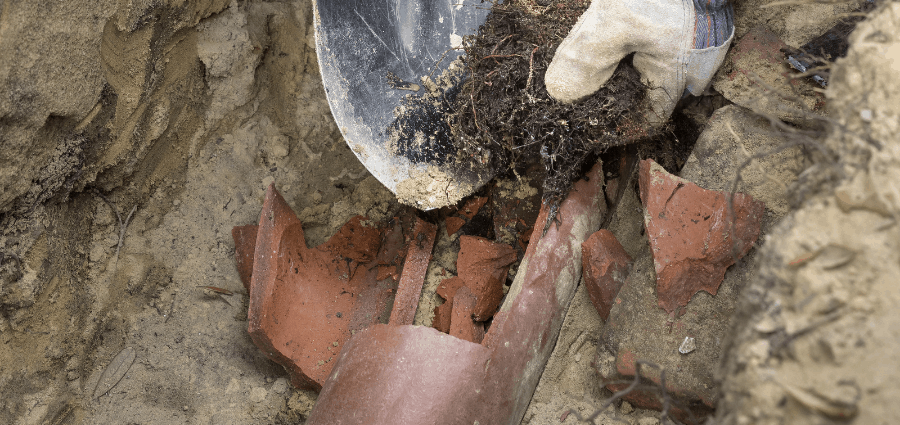 Flaking & Scaling
Over time, clay pipes will flake and chip with use. This isn't something that you can prevent, but can cause major damage. These flakes within the pipe can snag debris coming through your pipes, such as hair or toilet paper. Over time it will build up and can cause major blockages and the need to reline or replace the pipe.
Misalignment
In South East QLD, our decent rainfalls can be a huge problem for clay pipes. Ground can get so drenched that the clay pipes are no longer sitting in solid ground, but a muddy sludge. This can shift clay pipes, and because they're not locked together securely, it's easy for them to shift. One misaligned pipe can nudge the next one out of alignment causing a chain reaction along your pipeline.
Additionally, clay pipes underneath busy roads or regularly moving heavy machinery can be vulnerable to movement from the constant vibrations of day-to-day life. Again, the smallest shift in one pipe section can cause a huge amount of damage.
Fails the stress test
Clay pipes are strong – this is why they became so popular. However, they don't deal well with stress and they're susceptible to cracking and even shattering under pressures of ground movement. This means that your plumbing systems can collapse and prevent effluent or stormwater flowing to the mains, potentially posing a health hazard to those living and working in the area.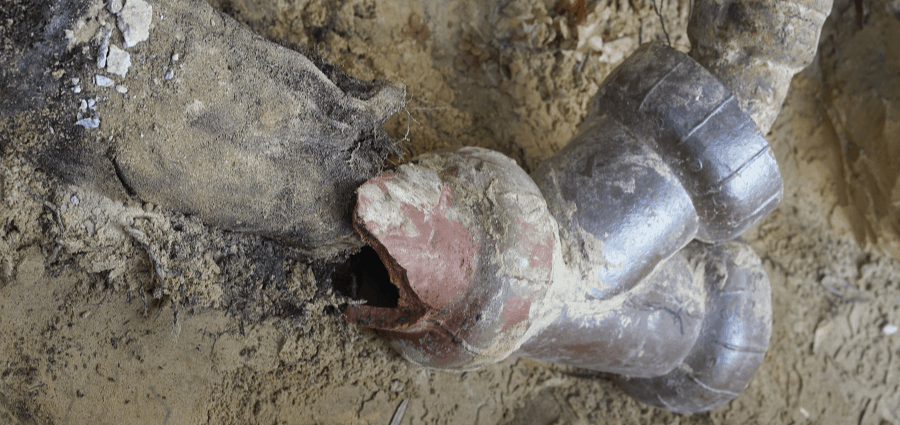 Repair Your Clay Pipes with Pipe Relining
Replacing all your clay plumbing with strong PVC pipes can be time consuming, inconvenient and very costly. In the long run, it could be worth it if you're experiencing a lot of issues with your clay drains. However there is another solution to rejuvenate the drains and reduce your downtime to ensure your clay pipes don't keep letting you down.
Using pipe relining technology, the Emu Pipe Relining team can insert incredibly strong and durable silicate or epoxy resin-infused pipe liners inside your clay pipe, without the need to excavate! This can add another 50 years to the life of your pipes and prevent a host of blockage and breakage issues along the way.
Do you have concerns about your clay pipes? We can do a pipe survey to determine the layout of your clay pipes, determine any damage and help you find the right relining or repair solution.