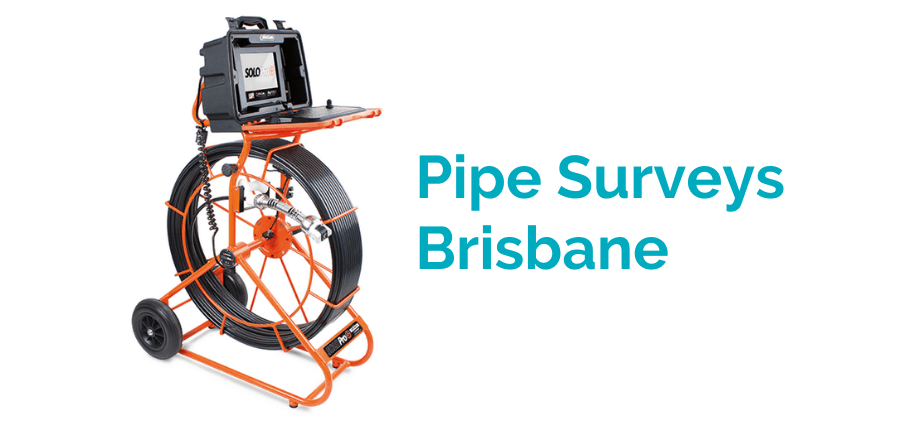 We'd like to introduce you to our brand new Pan & Tilt camera.
We're proud that our new Solopro Cam50 Pan & Tilt camera is the first of its model to hit the market in Australia! So it's truly the newest tech!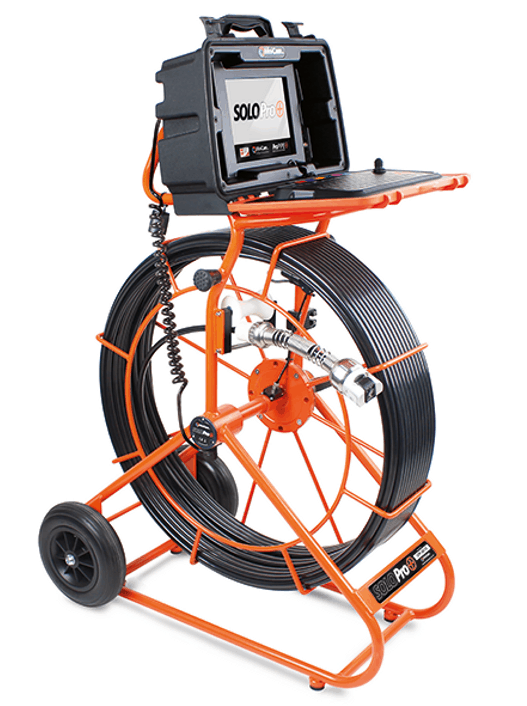 What is a Pipe Survey?
A pipe survey delivers a report showing the internal condition of the pipe, exposing defects such as chips, cracks and intrusions along with showing junctions and connections within the line being surveyed. These surveys can be used to determine any need for repairs. Additionally, these surveys can be used to prevent cross-boring or other accidents prior to working near a drainage system.
The Pipe Survey Process
Our trenchless pipe survey process means that we can carry out the full inspection without the need to create any holes or invasive access to your plumbing system. We just go in through a drain!
Before we get started, we'll have a chat to you about the issues you're experiencing – this will give us an insight into what to look out for in the drain. We'll learn which part of your drainage is causing you the most issues.

Then we'll set up our equipment ready to feed the Cam50's flexible push rod through an existing drainage access point.

We have a real-time view of what's going on inside your pipes. With the new SoloPro Cam50, we see a 360° view of the internal pipe condition, any damage will be identified and recorded.

Once we've completed the survey, we'll report the findings and recommendations of any necessary repair works. Your report will be downloaded onto a USB and uploaded to email or file transfer – so there's little waiting!
The pipe survey can be customised and submitted directly to a council or engineer if required.
Our survey is quick, detailed and easy to understand, as we are using the latest in pipe inspection technology.
What Happens Next
We'll provide recommendations along with pricing for any repairs required.
If we find damaged and broken pipes that are difficult to access or under established territory, pipe relining may be the most appropriate repair. This is the process of repairing the damaged area with an incredibly strong resin-infused liner. Effectively, this will create a brand new pipe within the existing pipe.
We may find blockages within the pipes, in which case we may need to use one of our jetters – high-pressure water drain machines, to cut and move these blockages. After blockage is moved, the survey will be completed.
Sometimes, we'll find obstructions such as concrete, steel or broken pipe. We can use our IMS robotic cutter to grind and cut the offending obstacle out. This tool has diamond and carbon steel heads that let us drill through the most stubborn of blockages.