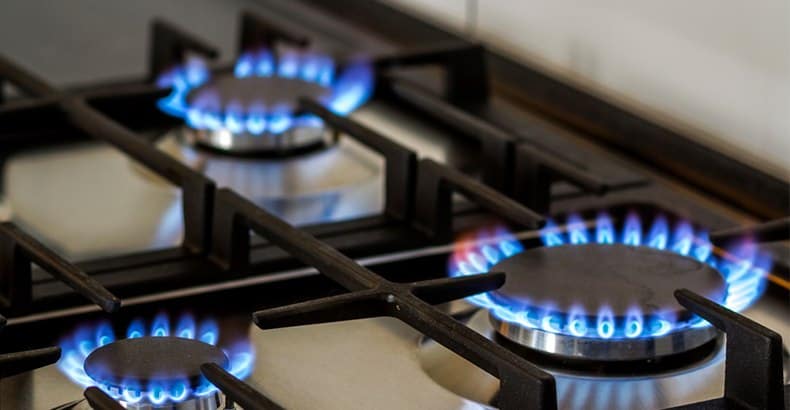 So it's finally happening! You're taking the plunge and starting your dream business. Maybe it's a small cafe and bakery tucked away down a hidden laneway or a South American bar and restaurant that serves the best guacamole this side of the Pacific Ocean! 
Either way, you know that you're about to learn a lot about installing and designing a commercial kitchen that you'd never have expected. 
It's a daunting, not to mention a potentially expensive task. And with that expense and time it takes to get everything set up, you want to get it right the first time. So we've put together this helpful checklist to help you get everything in order before you start building (and paying for) your commercial kitchen. 
What You Need to Consider for you Commercial Kitchen
Appliances
Choosing the right commercial appliances can be tricky. There are a lot of different brands and not to mention types of appliances that can make a commercial kitchen run efficiently that just don't have a residential equivalent. So you'll need to do a lot of research before you purchase.

The best thing to do is start by designing your menu and understanding the layout and space that you have to use before you start choosing ovens.

The key items all kitchens need are: 
Refrigeration 

Freezers

Ovens and cooktops 

Dish and glass washers 

Hand washing stations 


Your commercial plumber will be able to help you understand the layout of your kitchen and where you'll be able to install these appliances based on the water and gas accessibility in the space. It's best to get your commercial plumber in to check out the space before you order anything, just to double check it's all going to work the exact way you need it to.
Trade Waste
All businesses that prepare and serve food in Queensland must hold a trade waste approval before they're able to discharge wastewater to sewer.

Based on the scale of your business, you may be required to have grease arrestor to prevent fats, oils and grease into the sewer. This prevents excess oils and fats that could cause blockages in sewers, creating all sorts of problems!

The right commercial plumber can recommend the correct size grease arrestor, install it and guide you on how to have the waste handled and serviced correctly. 


Gas Fittings & Compliance
Gas fittings are some of the most important parts of your commercial kitchen – you need gas for your cooktops, ovens and hot water system. Basically, you can't cook without gas! You'll need to have your gas fittings installed correctly so that they're compliant with all commercial licensing.



Backflow Prevention
If you're setting up shop in a space that's already been fit out as a commercial space, chances are backflow prevention devices have already been installed. But you need to make sure that these are up to standards and working correctly before you start on the rest of your plumbing. And if there aren't backflow prevention devices installed, your commercial plumber will be able to handle this for you as well!

Backflow prevention is essential to ensure your drinking water is safe and doesn't get contaminated by water that could flow backward, mixing with potable water, causing water-borne illnesses in your patrons and staff!



Commercial Kitchen Compliance & Regulation
To keep your staff and customers safe from food poisoning, air-borne and water-borne illnesses, the QLD government has put together a number of laws and standards. Your local health department is going to require a commercial plumber to test and report that your dishwasher's water is hot enough, floor drains are correct and compartmented sinks are all up to code (just to name a few). 
Only a licensed and experienced commercial plumber will be able to ensure your fit out is up to code. And getting this checked once isn't enough. Commercial kitchens are fast paced and heavily used. It's recommended to have regular preventative plumbing maintenance and servicing to ensure your kitchen stays up to code.



Choosing the Right Commercial Plumber
You'll need the right commercial plumber to work on your hospitality dream – and finding that right plumbing team can be just as hard as finding the right appliances. You'll need someone with experience and knowledge of commercial kitchens. Working with a smaller team who work mostly residential jobs aren't going to be the best fit for your blossoming business. Commercial plumbing is tricky and everything is different from residential from appliances to gas fittings and all the other compliance measures that need to be taken to ensure your new kitchen will be optimal but also certified and safe for your staff. 


Your Complete Commercial Kitchen Plumbing Checklist
Understand where you can and can't install your appliances 

Understand the size of your space for appliance installation

Backflow prevention device installed

Backflow prevention device tested

Trade waste assessment 

Grease arrestors installed with servicing plan

Gas fittings
Emergency gas shut off systems

Gas main installation 

Gas appliance testing & servicing 

Carbon monoxide testint
All installations are compliant and up to code 

Servicing & maintenance schedule for your appliances and fittings
Are you ready to kick-start your hospitality business? We're experienced in all commercial kitchen and bar fit-outs and would love to help you on your journey to success!

Call us today on 07 3358 3201 or get in touch online.