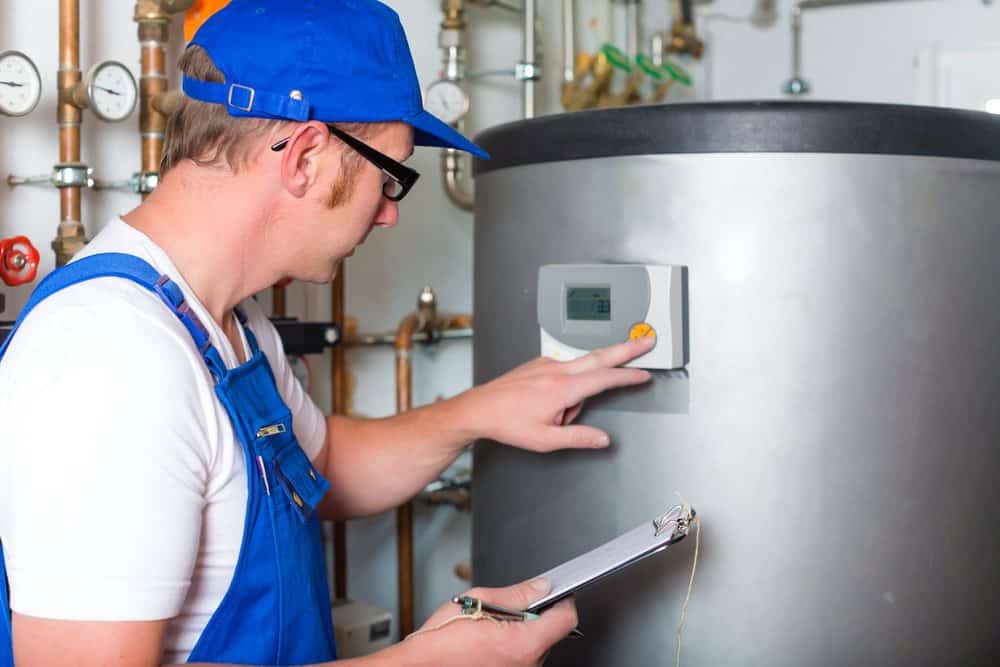 Sometimes the one thing that's worse than a burst pipe is trying to find the right company to do the work to fix it. Everyone out there is making their case for why they're the best above other competitors and it can be tricky when you're not sure what half of it means!
All Australian plumbers are required by law to be licensed and insured – so they're the first things you need to look out for when choosing a commercial plumber.
There are however, a number of other certifications that a plumber may have that can help you make your decision – one of the highest regarded certifications is an ISO Certification.
ISO Certifications ensure that a business is running to the highest standards in their fields: so that's the business you should be on the lookout for.
What is ISO?
ISO, or International Organisation for Standardisation, is an independent, non-government, internal organisation that has developed standards to ensure quality, safety, efficiency, quality services and systems across a range of industries.
In layman's terms ISO9001 (for example) – is internationally recognised for the consistent quality management provided by the company.
Members of this organisation share expert knowledge to develop voluntary and consensus-based international standards to support innovation and provide solutions to global challenges. Because there is no governing body with hidden political agendas, you can be sure than an ISO Certification will remain in the best interest of the consumer.
There is an array of ISO Certifications spanning industry from technology and food safety, to agriculture and healthcare. ISO's International Standards are in place to protect consumers and keep the world safer & more efficient.
For organisations like ours, the first & most appropriate certification, is the ISO 9001 Certification for Quality Management Systems with requirements for all areas of the business including:
People 
Training 
Services 
Equipment
By getting this certification we can ensure our business runs efficiently and remains up-to-date. We know there are benefits for us – but you'll get something out of this too!
4 Reasons to Work with Companies Who Are ISO Certified
So we know that having this certification means that a company will run more smoothly and help the staff to know what the standards are. But what does that mean for our customers? 
Proof of consistent and reliable services

When you see an ISO 9001 Quality Certification on a website/vehicle or advertising, you can rest assured that the standard of quality is high and you'll be getting the best possible service delivered on time, every time.

Doing things the right time, the first time


By having an ISO 9001 Quality Certification, it means that the organisation will have the mindset of doing their job right and completely the first time. So you won't have to worry about your plumber not having the right tools, needing to come back to finish up for whatever reason or taking an extended lunch break while your water has been turned off!



Issues are identified and resolved quicker

Results for an ISO 9001 Certified organisation are based on results – not revenue. So you can be sure that your job will only ever be marked as complete once everything is back up and running the way that it should be.

Constantly reviewing processes
The premise of these certifications is all about innovation and keeping up to date. Processes are consistently being reviewed to ensure that they are to the best possible standards. We'll always make sure we're using the latest technology and systems to deliver the best service and results. You can read more about our innovative pipe relining services and sub-metering services if you don't believe us!  
Working with an ISO certified company provides you with the peace of mind and transparency that you need to trust your plumber to get you the best results.
We're thrilled to have been approved after our recent application & audit for ISO9001 certification, we are just waiting for the certificate to arrive!
We will be able to continue working with our customers to these high standards. As our business grows, we want to make sure that we're always hitting these standards, and the ISO9001 certification will help us do that.